Los Angeles Clippers, Milwaukee Bucks Big Favourites To Win
Published on May 18th, 2021 2:48 pm EST
Written By:
Dave Manuel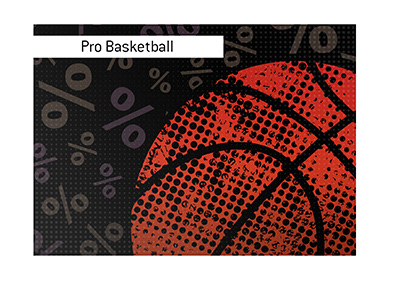 There are four first-round NBA playoff series that are current set in stone - they are:
Dallas Mavericks vs Los Angeles Clippers
Portland Trail Blazers vs Denver Nuggets
Miami Heat vs Milwaukee Bucks
Atlanta Hawks vs New York Knicks
The rest of the playoff series are currently still up in the air, as the play-in games still have to be played.
Given the structure of the play-in format, the Lakers and Celtics are LIKELY to advance to the playoffs, as they are sitting pretty with the #7 seed respectively, though anything could happen and both teams could conceivably miss the playoffs.
-
With that being said, let's take a look at the prices for the four first-round series that we know will take place:
Dallas Mavericks, +350
Los Angeles Clippers, -450
Portland Trail Blazers, +100
Denver Nuggets, -120
Miami Heat, +260
Milwaukee Bucks, -320
Atlanta Hawks, -120
New York Knicks, +100
-
As you can see, the two big favourites are the Los Angeles Clippers and Milwaukee Bucks, though both the Dallas Mavericks and Miami Heat feel like live dogs. The Miami Heat are very scrappy, the Bucks have shown a propensity to fall apart in the playoffs and the Dallas Mavericks have one of the best players in the world on their team.
The other two series are very close and could go either way.
-
The Philadelphia 76ers, Brooklyn Nets, Utah Jazz and Phoenix Suns all lie in wait, as they will see how things play out in the play-in games to see who they will play in their first-round match-ups.