Nate Diaz Big Underdog Against Leon Edwards
Published on March 31st, 2021 5:50 pm EST
Written By:
Dave Manuel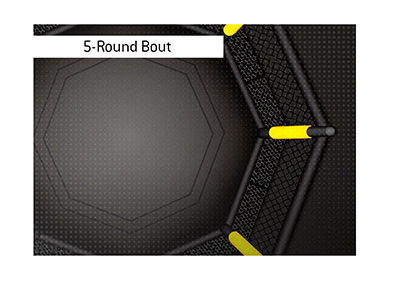 Nate Diaz fights always seem to come out of nowhere, and the recently announced bout between Diaz and Leon Edwards is no different.
The Diaz vs Edwards fight is unique because it will be a 5-round, co-main event fight. I'm not aware of the UFC having ever made a non-title, non-main event fight as a 5-round bout.
You would think that this would benefit Nate Diaz, who is known for his phenomenal cardio, though he has been installed as a sizeable underdog.
One major factor, of course, is that the fight will be taking place at Welterweight. Diaz will be coming in as the smaller fighter, and the last time that he fought a Welterweight fighter (Jorge Masvidal), things didn't go so well.
Here are the current betting odds for the fight, courtesy of a major offshore book:
Nate Diaz, +330
Leon Edwards, -450
-
Leon Edwards is the #3 ranked fighter in the Welterweight title - there is no doubt that he will be a very tough opponent for Diaz. Edwards will surely be looking to land power shots on Diaz, who tends to absorb a great deal of punishment in his fights, and is often bleeding profusely at the end.
Diaz, on the other hand, will be looking to push the pace to tire the larger fighter out. The longer the fight goes on, the more it will be to Nate's advantage.
Of course, if the fight goes to the ground, Diaz will likely have the advantage, as he is a very polished grappler on the ground.
-
This seems like a high risk, low reward fight for Nate Diaz, though I'll certainly be watching.