Charles Haley is Second on the List With Five Super Bowl Rings
Published on February 4th, 2021 9:14 am EST
Written By:
Dave Manuel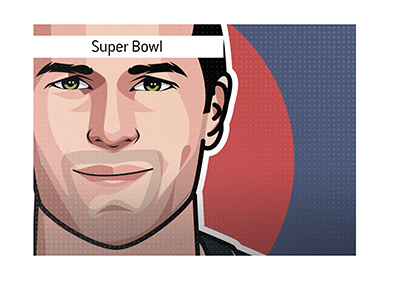 Tom Brady's dominance in the Super Bowl is well-known to everyone.
Brady, who is very likely the greatest player to have ever lived, has six Super Bowl rings (2002, 2003, 2005, 2015, 2017, 2018) and is looking to add more to his collection.
Brady stands by himself in first place, and it will likely be a long time (if at all) until somebody challenges him at the top (many people think that Patrick Mahomes is the player to do it).
-
More than two dozen players (including Joe Montana, Terry Bradshaw and others) have four Super Bowl rings.
One player sits alone in second place with five Super Bowl rings.
Who is this player?
The answer is linebacker Charles Haley, who won rings in 1989, 1990, 1993, 1994 and 1996.
Haley, a five-time Pro Bowler and Hall of Famer, won rings with San Francisco (XXIII, XXIV) and the Dallas Cowboys (XXVII, XXVIII, XXX).
Haley started in all five Super Bowl contests.
-
Like Tom Brady, Charles Haley was not highly sought after coming out of college.
In fact, Haley was selected in the fourth round with the 96th overall pick.
Like Brady, Haley would carry that chip on his shoulder throughout his career and use that energy to become one of the very best all-time at his position.
-
Adam Vinatieri seemed to have the best chance of catching Haley for five Super Bowl rings (Vinatieri has four), though he suffered season-ending knee surgery in 2019 and didn't play in 2020. Vinatieri is now 48 years of age and it is highly unlikely that he will play in the NFL again.
As mentioned, many people are tagging Patrick Mahomes as the player who will eventually challenge both Haley and Brady in terms of Super Bowl ring totals.