Wilt Chamberlain Averaged Over 50 Points Per Game in the 1961-62 Season
Published on January 6th, 2023 2:14 am EST
Written By:
Dave Manuel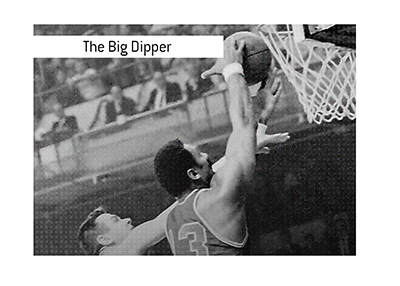 Whenever a player gets off to a red-hot start in the NBA regular season, the same question always arises:
Will they break the NBA record for highest PPG (Points Per Game) in a single season?
For instance, Luka Doncic has gotten off to a torrid start to the 2022-23 regular season, as the Mavericks star is averaging over 36 points per game.
You can almost hear people searching Google to see if Doncic has a chance at the record.
The reality?
Wilt Chamberlain holds the record, and the record will almost CERTAINLY never be broken.
-
In the 1961-62 NBA season, Wilt Chamberlain averaged
50.4 points per game
while playing for the Philadelphia Warriors.
This wasn't some truncated season either - Chamberlain played 80 games, meaning that he scored well over 4,000 points in a single season.
In addition, Chamberlain averaged a monster 25.7 rebounds per game.
The 1961-62 season included Chamberlain's legendary 100 point game against the New York Knicks, when Wilt went 36 for 63 from the field and made 28 free throws.
In addition to scoring over 4,000 points in the 1961-62 season, Chamberlain would also pull down over 2,000 rebounds.
-
In this day and age, it's a very big deal when a NBA player scores 50 points in a single night.
To do it, over and over, for the full course of a NBA season is unfathomable and will almost certainly never happen again.