MLB and Facebook in Talks to Extend Live-Streaming Service Agreement
Published on November 7th, 2018
Written By:
Ned Wilson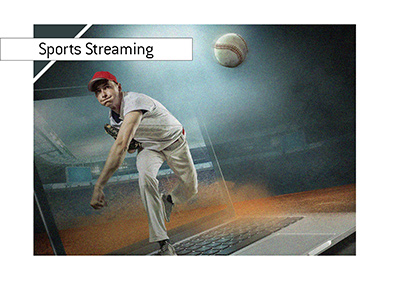 Last year Major League Baseball (MLB) and facebook agreed a one year deal worth $30 million which gave facebook an array into the American pastime sport.
The deal allowed Facebook to stream 25 live games in the US using its live streaming platform Watch, while selected few were broadcast worldwide on a non-exclusive basis.
The deal which MLB sees as an opportunity to reach younger audiences was announced as a success in its first year with a total of 123 million views during the 2018 season. An early season game between Kansas City Royals and Toronto Blue Jays saw an audience of 7.1 million tune via the Watch platform, the largest audience of the season for a single game.
And while TV remains the number one broadcasting medium for the MLB to showcase its games, the undisputed rise of live-streaming, accompanied with enhanced in-game experience, gives the professional sports a key opening to engage the younger audiences whose interest in live TV broadcast has been in decline over the past years. The reason behind the drop in interest among younger population is without a doubt attributed to the ever growing online entertainment content, which competes directly with live sporting events and that is why MLB seems keen to renew and extend its Facebook collaboration.
As the attention of youngsters is drawn to online entertainment another important aspect of the fan base is being eroded, and that is youth sports participation, which is at an all time low in US, with only 37% of kids playing team sports regularly in comparison to 45% in 2008. These numbers tend to translate into the audience statistics a few years down the line, which is why we see professional leagues across the states reaching out to communities and engaging with the young population. Having exposure on Facebook certainly helps, other media platforms will as well, but with a swathe of entertainment content online, it will not be an easy battle for the professional sports to keep its ratings and with it the commercial revenues that they generate.