The Success of the Los Angeles Dodgers Caused Lakers To Move
Published on February 9th, 2023 3:41 pm EST
Written By:
Dave Manuel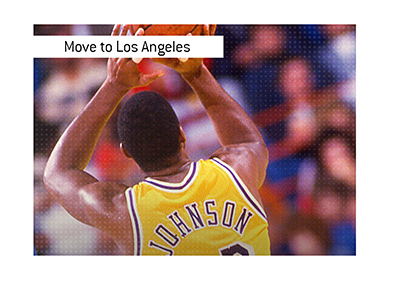 The Minneapolis Lakers, which were formed in 1947, enjoyed a tremendous amount of success before they moved to Los Angeles in 1961.
The team won championships in Minneapolis and had some all-time greats on their rosters, including the likes of George Mikan, Elgin Baylor and Jim Pollard, to name a few.
In the mid 1950s, George Mikan succumbed to injuries and was forced to retire.
The formerly great Lakers struggled after Mikan's retirement, and attendance dropped as a result.
After reaching the Finals in 1959 (largely thanks to Elgin Baylor and Vern Mikkelsen), the Lakers regressed tremendously in 1960.
-
The Minneapolis Lakers had come close to relocating to Kansas City in 1957, though a local businessman, Bob Short, had stepped up and saved the team.
In 1958, the Brooklyn Dodgers baseball team had moved to Los Angeles and had become an immediate success. This fact was not lost on Short, and the Lakers ended up relocating to Los Angeles for the 1961 season.
The reasons behind the move were obvious, especially in hindsight.
With a move to Los Angeles, the Lakers would become the NBA's only West Coast team, and they would have their entire area to themselves.
The success of the Brooklyn Dodgers had clearly illustrated that there was a big appetite for professional sports in Los Angeles.
On top of that, the Minneapolis Lakers were struggling mightily, and staying in their current situation couldn't be justified any longer.
-
Bob Short would sell the team in 1965 for $5 million, and the Lakers would move into The Forum in 1967.
Thanks to players like Jerry West and Elgin Baylor, the Lakers would start to establish themselves as one of the top teams in the league, and the rest is history.