Casinos Hopeful To Begin Offering Sports Betting By Start of "March Madness"
Published on December 20th, 2019 1:25 pm EST
Written By:
Dave Manuel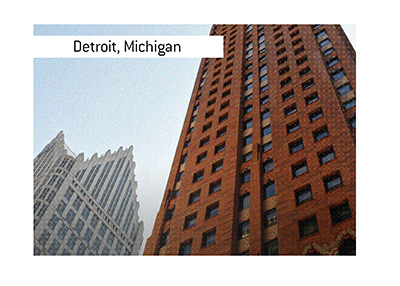 Earlier today, Governor Gretchen Whitmer signed a comprehensive package of bills that legalizes sports betting and online gaming at the state's casinos.
With the signing of these bills, Michigan officially becomes the 20th US state to offer legalized sports betting. There are numerous other states that are in various stages of also legalizing sports betting.
The bills are expected to add roughly $19 million per year to the state's coffers, with a large amount already being earmarked for school and First Responder funds.
-
As a result of a Supreme Court ruling made in May of 2018, states now have the right to determine whether or not they want to legalize sports betting within their state borders. Prior to the Supreme Court decision, sports betting was only allowed in Nevada.
This ruling came after a number of sports leagues, namely the NBA, considerably changed their stances towards legalized sports betting. In the past, commissioners such as former NBA commissioner David Stern were vehemently opposed to legalized sports betting, arguably that it would negatively impact the integrity of the game.
New NBA Commissioner Adam Silver, however, had a thoroughly different view towards legal sports betting, offering that it would have a profoundly positive impact on TV ratings. Silver cited the connection between legal sports betting and higher TV ratings in a number of different markets, including the United Kingdom.
After all of the major North American sports leagues fell into line, the US Supreme Court issued their ruling, striking down federal prohibition of sports betting.
After the Supreme Court ruling, a number of states quickly jumped into legal sports betting, including states such as New Jersey and Pennsylvania.
It is widely expected that within five years, the majority of US states will be offering some form of legal sports betting.
-
Here are some of the major details from Michigan's new sports betting bill:
-Tax of 8.4% on adjusted gross sports betting receipts
-$50,000 annual license fee for casinos; $50,000 application fee, $100,000 for the license
-Licenses available to state's commercial casinos and tribal casinos
There are also other additional details in the bills, such as the state's views towards the use of official league data for in-play betting.
-
Getting to this point took a while in Michigan, though sports bettors and online poker players can now rejoice.