Michael Jordan Wore Four Different Numbers Over The Course of His Career
Published on April 7th, 2022 11:37 pm EST
Written By:
Dave Manuel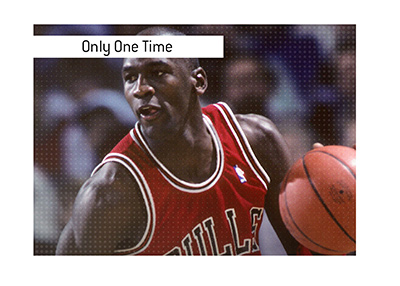 Michael Jordan wore four different numbers over the course of his career:
#23 (iconic)
#45 (for a short period after returning from retirement)
#9 (Team USA)
#12
#12?
That's right - on February 13th, 1990, Michael Jordan wore the #12 for the first and only time.
The Bulls, who would soon start their legendary title run, were at the end of a long road trip and playing the Orlando Magic.
As the story goes, Michael Jordan's #23 jersey was stolen sometime between the shootaround and opening tipoff.
For some reason, the Bulls didn't have a replacement jersey on hand for Jordan.
The story goes that security staff interviewed Orlando Magic employees, but nobody fessed up to the crime (according to rumours, the jersey was later found stuffed into the ceiling of the visitor's locker room).
Staff surveyed the crowd to see if they could find anybody with a Michael Jordan #23 jersey that was large enough to fit Jordan - again they proved to be unsuccessful.
The eventual solution?
Michael Jordan, who was already one of the biggest names in the basketball world, was forced to wear a #12 jersey that had no nameplate on it.
In fact, the public announcer had to announce to the crowd that Jordan was playing in the #12 jersey, instead of his traditional #23.
-
The Bulls would lose the game by a score of 135-129, though Jordan was dominant, scoring a total of 49 points.
Jordan has always been very superstitious and likely chalked up the loss to the theft of his jersey, though he undoubtedly played a fantastic game that night.
For his next game, Jordan was back in the friendly confines of Chicago and was back to sporting his traditional #23 jersey.