Kelvin Gastelum 1.36 Favourite To Defeat Michael Bisping
Published on November 24th, 2017 8:42 pm EST
Written By:
Dave Manuel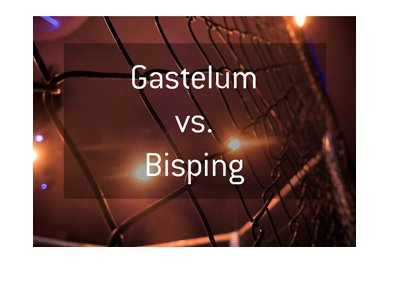 In less than 24 hours, Michael "The Count" Bisping will be taking on Kelvin Gastelum in an unexpected Middleweight tilt.
The headliner of the UFC's first foray into mainland China was originally supposed to feature Anderson "The Spider" Silva against Gastelum, though Silva was pulled from the card due to a positive USADA test.
Michael Bisping, fresh off of his loss to Georges St. Pierre two weeks ago, volunteered to take the fight on short notice in order to expunge the memory of his recent loss from his head. "Left Hook Larry" has had success taking fights on short notice before (remember UFC 199?) and will be looking to stop one of the division's most promising young fighters.
The UFC, for their part, was extremely fortunate that Bisping offered his services for this card, as they want to make a great first impression in mainland China. There was no better replacement than Bisping, who offers an intriguing opponent to Kelvin Gastelum.
The plan for Bisping is to fight Gastelum on Saturday night and then fight for one last time in England in March. A big win for Bisping on Saturday night, however, could change his plans.
-
Gastelum is the favourite to win on Saturday night - here are the betting odds:
Kelvin Gastelum, 1.36
Michael Bisping, 3.25
Here is the over/under:
Over 2.5 Rounds, 1.9
Under 2.5 Rounds, 1.9
Will the Fight Go The Distance? According to the bookmakers, the odds of the fight lasting more than 2.5 rounds currently sits at 1.90.
-
Kelvin Gastelum will attempt to grind Bisping out over the course of the fight by putting his weight on the former Middleweight champion and tiring him out over the course of the five round fight.
Michael Bisping, on the other hand, will look to overwhelm Gastelum with his volume striking and top-notch gas tank. If this fight goes into the later rounds and remains standing, Bisping's chances of winning significantly improve.
There are a few unknown variables going into this fight, including:
1) Has Bisping recovered from the GSP fight, or is he just looking for a quick turnaround fight to cash a fast pay check?
2) How was Gastelum's weight cut and how will it impact his gas tank?
-
This is an intriguing fight, and I suspect that Bisping will put up more of a fight than most people realize.
Odds Source
: William Hill