Maty Mauk Finished High School With 18,932 Passing Yards
Published on October 2nd, 2022 12:39 pm EST
Written By:
Dave Manuel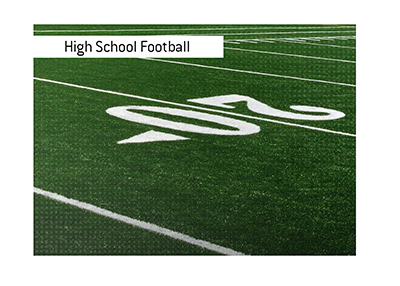 The National Federation of State High School Associations keeps detailed records on practically every high school football record that you could ever want to know.
The record that we are going to focus on today - most passing yards over the course of a high school career.
At the top of the list? Maty Mauk.
Maty Mauk was the starting quarterback for Kenton High School in Ohio from 2008-2011.
During that time, Maty Mauk passed for
18,932
yards, which remains the record to this day.
Number 2 on the list? Maty's older brother Ben Mauk, who passed for 17,364 yards at the same high school.
-
Maty Mauk holds a number of other high school records, including:
Passing completions - 1,353
Passing attempts - 2,110
Total yards - 22,681
Mauk also held the passing touchdowns record when he finished high school, but was eventually passed by Jake Browning.
-
Mauk was obviously highly sought-after coming out of high school and received scholarship offers from a number of different schools, including Michigan and Notre Dame.
Mauk would choose Missouri.
-
Mauk's promising high school career would not really translate to the college or professional levels.
After taking over the starter's job at Missouri in 2014, Mauk struggled after a strong start, and would eventually throw for 2,648 yards, 25 touchdowns and 13 interceptions.
In early 2016, a video would surface showing Mauk snorting a white substance, and he would be indefinitely suspended from Missouri.
Mauk would finish his career with Eastern Kentucky.
After leaving college, Mauk would unsuccessfully try out for the CFL, where he would be quickly cut after sustaining an injury.