Big-Time Bettor Meeting The Wrong Side of Variance
Published on February 14th, 2022 1:18 pm EST
Written By:
Dave Manuel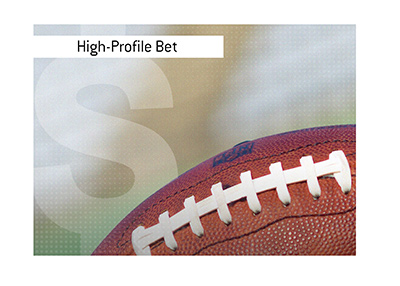 2022 has not been kind to Jim "Mattress Mack" McIngvale.
"Mattress Mack" is the owner of the Gallery Furniture retail chain, and is known for making very big bets.
"Mattress Mack", who smartly uses his notoriety as a big-time sports gambler to help promote his furniture chain, has won some big bets in the past.
2022, however, has seen "Mattress Mack" succumb to the downside of variance, as he has lost a number of very big bets.
-
In the first 45 days of 2022, "Mattress Mack" has lost $15.43 million in bets, much to the delight of the sportsbooks that he placed the wagers at.
Here are the four big bets that "Mack" has gotten wrong so far this year:
1. Alabama Moneyline to win National Title game
2. New England Patriots to win Super Bowl
3. Tennessee Titans to win Super Bowl
4. Cincinnati Bengals to win Super Bowl
"Mattress Mack" bet particularly heavy on the Bengals to win the Super Bowl, as he put down nearly $10 million on Joe Burrow and company to get it done against the Los Angeles Rams.
Things were looking good for "Mattress Mack" heading into the last minutes of the game, though the Rams were able to drive down the field to score a late touchdown, which torched almost $10 million from McIngvale's bankroll.
-
With the Super Bowl now behind us, you may be waiting a long period of time before you hear about "Mattress Mack" making any more high-profile bets.