Mario's Record May Never Be Matched
Published on October 11th, 2023 2:37 pm EST
Written By:
Dave Manuel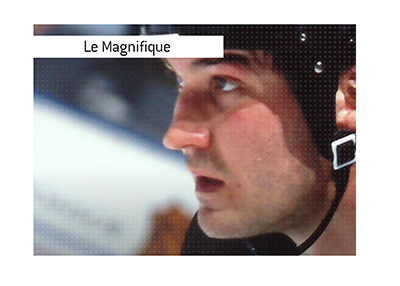 It was New Year's Eve in 1988.
When Mario Lemieux was lacing up his skates that night, he had no idea that he was about to set a record that still stands to this day.
Lemieux, who was in his early 20s at the time, was in the midst of what would be his best statistical season on the league - a campaign that would see him notch 85 goals and 199 assists in just 76 games.
On December 31st, 1988, in a game against the New Jersey Devils, Lemieux would score 5 goals in 5 different ways:
Even Strength Goal
Power Play Goal
Shorthanded Goal
Penalty Shot Goal
Empty Net Goal
Lemieux would also add 3 assists in the game, giving him a total of 8 points.
-
The Penguins would win the game by a score of 8-6.
The game was back and forth, which meant that the Penguins were justified in giving Lemieux plenty of ice time.
By the end of the first period, Lemieux had a hat trick, scoring an even strength, powerplay and short-handed goal.
In the second period, Lemieux scored on a penalty shot.
With one second left in the game, Lemieux would notch a short-handed tally.
-
It's hard enough to score five goals in the NHL.
It's nearly impossible to score five goals in five different ways over the course of a full season, let alone one game.
Will this record ever be matched?
There is a good chance that it stands for 100 years, if not longer.