Mario Lemieux Scored 160 Points in 60 Games While Battling Cancer
Published on January 26th, 2023 4:45 pm EST
Written By:
Dave Manuel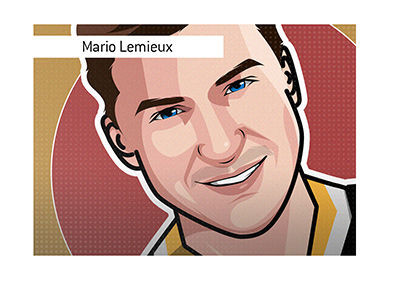 Mario Lemieux's 1992-93 season was the greatest in the history of hockey.
Sure, you can point to Wayne Gretzky scoring 92 goals in a single season and/or putting up 215 points in a single season, but the circumstances of Mario Lemieux' 1992-93 campaign makes it the greatest of all time.
-
First, let's look at the numbers.
In 1992-93, a 27 year-old Mario Lemieux put up 69 goals and 91 assists in just 60 games, for a total of 160 points.
This works out to an average of 1.15 goals, 1.52 assists and 2.67 points per game.
This means that, over the course of a full
80 game season
, Mario Lemieux would have put up
92 goals
and
122 assists
for a total of
214 points
.
It is the circumstances behind Mario Lemieux's 1992-93 season that makes it the greatest of all time, however.
In January of 1993, Mario Lemieux was diagnosed with Hodgkin's disease, which is a form of cancer.
Lemieux would miss a significant amount of playing time as he endured over a month's worth of radiation treatment.
On the day of his final radiation treatment (March 2nd, 1993), Mario Lemieux hopped on a plane and played in Philadelphia against the Flyers.
You read that right - after enduring a radiation treatment, and while feeling nauseous and fatigued, Lemieux not only travelled to Philadelphia, but he also played as well.
And not only did Lemieux play, but he also contributed, adding a goal and an assist in a losing effort.
Lemieux would be kept off the scoresheet in the second game following his return, and the Penguins would lose their second in a row.
-
After that, however, Lemieux and the Penguins would go absolutely wild, winning 17 games in a row.
In fact, they would not lose another game in the regular season.
In the final 18 games of the 1992-93 regular season, Mario Lemieux would notch 54 points.
In three of those 18 games, Lemieux would score at least 4 goals.
And all of this would come after he successfully battled cancer.