Los Angeles Clippers New Favorites To Win NBA Title
Published on July 6th, 2019 2:49 am EST
Written By:
Dave Manuel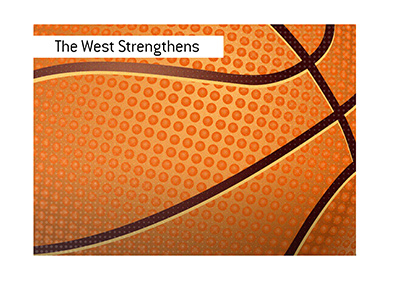 What a difference a couple of hours makes.
Earlier this evening, the Los Angeles Lakers were the clear favorites to win the 2019/20 NBA title, as they were rumored to be the front-runners to sign Kawhi Leonard, who would play alongside Lebron James and Anthony Davis.
The Toronto Raptors' odds to win the title remained respectable as well, as there was a strong feeling that Kawhi could re-sign on a 1+1 deal.
In the end, Leonard and his camp head-faked everybody by signing a 4-year deal with the Los Angeles Clippers.
Not only that, but Leonard convinced Paul George to request a trade from the Oklahoma City Thunder to come and play with him in Los Angeles.
So, the Clippers, coached by Doc Rivers, will now have two of the top players in the league on their roster - Kawhi Leonard and Paul George.
With this shocking news, the Clippers jumped past the Los Angeles Lakers to become the new favorites to win the 2019/20 NBA title.
Here are the odds for the top 7 teams as of this moment, courtesy of Bet365:
Source: Bet365
Time Stamp:
: July 6th, 2019 2:46 am EST
Odds Subject to Change
LA Clippers, 3.20
LA Lakers, 5.25
Milwaukee Bucks, 6.50
Philadelphia 76ers, 9.50
Houston Rockets, 13.00
Golden State Warriors, 16.50
Toronto Raptors, 18.00
Suddenly, after years of Golden State dominance, the West finds itself with the likes of Lebron James, Anthony Davis and Kawhi Leonard.
What an unbelievable night in the NBA.