Oklahoma Powerhouse Won 47 Streak Division I Games
Published on November 13th, 2021 4:00 pm EST
Written By:
Dave Manuel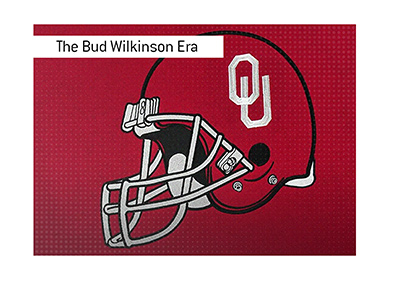 What was the longest winning streak in college football history - more specifically, what was the longest winning streak in NCAA Division I history?
Two teams have put together winning streaks of at least 40 games:
1. Washington (1908-1914, 40 Games)
2. Oklahoma (1953-57,
47 Games
)
-
The Bud Wilkinson era was one of the most successful in the history of college football.
After taking over the Oklahoma Sooners program in 1947, Wilkinson compiled a record of 145-29-4 as head coach.
This included two long winning streaks of 31 and 47 games.
The undefeated streak from 1953-57 included two national championships (1955 and 1956).
-
Oklahoma's undefeated streak would come to an end on November 16th, 1957.
The Sooners, who were playing at home, were hosting unranked Notre Dame. The Sooners were the number two team in the nation at the time.
The game was expected to be a cakewalk, as the Sooners were 19 point favorites to win.
The game ended up being a defensive battle, as neither team was able to find the endzone until late in the game, when Notre Dame put together a 20 play, 80 yard drive to win. Notre Dame would convert on a 4th and goal from the three-yard line to take a 7-0 lead, and would ultimately intercept the Sooners in their own endzone to win the game 7-0.
-
The longest college football winning streak since the year 2000 belongs to Miami, who managed to put together a 34 game winning streak from 2000-2002.
-
Will the 47 game winning streak ever be broken?