Dana White Hopes That Lightweight Champion Returns For One Last Fight
Published on January 11th, 2021 4:50 pm EST
Written By:
Dave Manuel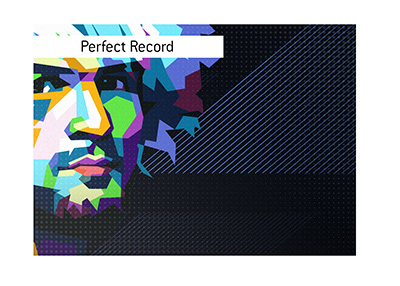 In Dana White's perfect world, Khabib Nurmagomedov would return for one last fight, preferably against Conor McGregor.
After defeating Justin Gaethje at UFC 254, Lightweight champion Khabib Nurmagomedov shocked the mixed martial arts world by revealing that he would be retiring.
Khabib would finish his career with a perfect 29-0 record, including victories over Conor McGregor, Dustin Poirier and Justin Gaethje, just to name a few.
Khabib said that he couldn't fight anymore without his father and coach, who had passed away earlier in the year.
Khabib was clearly emotional about the decision, though he said that he had made a promise to his mother to stop fighting.
-
UFC President Dana White, on the other hand, has stated that he thinks that Khabib will return for one last fight.
In trying to get one of his biggest stars to return, White has tried to push all of the buttons. Dana has said that Khabib's Dad wanted him to win 30 fights, and therefore he believes that he can convince Khabib to return.
Dana's aggressive attitude in trying to get Khabib to return has angered many fight fans, as White has often said in the past that if a fighter is contemplating retirement, they should just stop fighting.
Khabib, on the other hand, has already retired, though White seems hellbent on bringing him back into the fold.
-
The reason for Dana's aggressive attitude, of course, is money.
Khabib/Conor 1 was the biggest selling PPV in the history of the company, doing well in excess of 2 million buys.
Khabib and Conor are the two biggest stars in mixed martial arts, with Conor hugely popular in North America and Europe, while Khabib is a massive star in Russia and the Middle East.
There is no doubt that a rematch between the two would do at least the same number of buys, especially with ESPN's marketing force behind the fight.
That is a massive deal for both companies (ESPN and the UFC), as the fight would likely bring in north of $200 million in revenues. That is great news for ESPN, and also great news for the UFC when it comes time to renegotiate with ESPN.
-
Dana White and Khabib are reportedly meeting at "Fight Island" to discuss Khabib's future.
Can Khabib be lured back for one last fight? Most people think that the answer is "no", but Dana White certainly feels differently.