Kevin Lopina Managed To Play Nine Games At Quarterback Without Throwing 1 Touchdown
Published on September 20th, 2022 8:54 pm EST
Written By:
Dave Manuel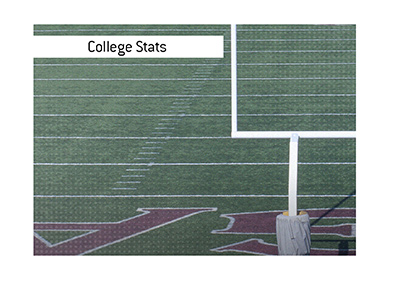 Kevin Lopina's season as a junior at Washington State was truly something to behold.
The Cougars' quarterback played in 9 games that season and managed to post this incredible stat line:
87-153, 841 yards
0 Touchdowns
11 Interceptions
-
The 6'3, 220 pound Kevin Lopina played high school football at De La Salle.
Lopina initially attended Kansas State, where he didn't see any playing time.
Lopina sat out his sophomore year due to transfer rules, and eventually chose Washington State, where he was initially the third-string quarterback.
After winning the starting job during his junior season with Washington State, Lopina suffered a back injury and ending up missing three games.
In his defense, Lopina rushed back from his rehab due to multiple injuries to Washington State quarterbacks.
-
With Lopina serving as starting quarterback for most of the 2008 season, the Washington State Cougars were horrifically bad.
The team put together a record of 2-11, including a record of 1-8 within the Pac-10 conference.
The team managed just 165 points in 13 games, which came to an average of just 12.7 points per game.
The team gave up 570 points over the course of the season, which was nearly 44 points per game.
-
Kevin would play in five games in 2009 as a senior, where he would throw two touchdowns and three more interceptions.
After such a promising high school football career, Kevin Lopina must have been somewhat stunned to finish his college playing with only two touchdowns in four years.