The Story of How Seattle Mariners GM Dick Balderson Got His Man
Published on November 13th, 2022 1:34 pm EST
Written By:
Dave Manuel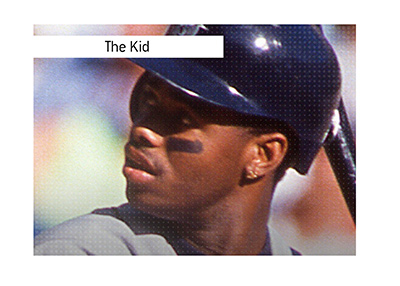 It was 1987, and the Seattle Mariners had the #1 overall pick in the upcoming draft.
The General Manager of the Mariners, Dick Balderson, and the team's Scouting Director, Roger Jongewaard, were in agreement:
Ken Griffey Jr. was a generational talent and HAD to be taken with the number one pick.
The problem?
The owner of the Mariners at the time, George Argyros, thought differently.
Despite his pedigree, and despite the fact that he had been named the High School Baseball Player of the Year in 1987, Ken Griffey Jr. was not Argyros' choice.
Instead, Argyros wanted the team to draft a pitcher out of Cal State Fullerton named Mike Harkey.
Why?
Argyros preferred the "safety" of college players, and felt as though taking Griffey Jr. first overall was too much of a risk.
The rest of the Mariners organization disagreed, but Argyros was the owner and ultimately had veto power.
After all, it was his team.
-
The management team of the Mariners felt as though Griffey Jr. was too good to let slip through their fingers, so they hatched a plan.
The team's scouting reports on Griffey Jr. and Harkey both gave them more or less the same score.
Jongewaard, the team's scouting director, called in a favor to one of the team's scouts.
Would you change Griffey Jr.'s scouting report, to make him sound even better?
The scout, Bob Harrison, had no problems with this request.
Harrison would be over-the-top effusive in his appraisal of Griffey Jr., calling him a generational talent that the Mariners couldn't dare pass on.
-
This ended up being the tie-breaker for Argyros, who finally relented, and the team got their man.
-
Griffey Jr. would end up being a franchise-altering, Hall of Fame player.
Mike Harkey would be a first-round pick for the Chicago Cubs.
Harkey's best season would come in 1990, when he finished with a record of 12-6.
Harkey would be plagued by injuries, however, and never really fulfilled his promise.