Poirier 8/11 Favourite To Defeat Gaethje
Published on March 29th, 2018 9:56 am EST
Written By:
Dave Manuel
Click Here To Bet on Gaethje vs Poirier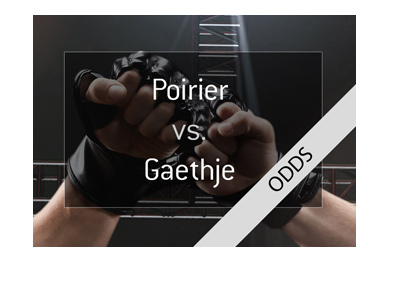 Most everybody in the MMA world is focused on the upcoming UFC 223 card right now, though there is an event one week later that features some absolutely thrilling fights.
The headliner for the April 14th UFC on Fox card will see Dustin Poirier take on Justin Gaethje in a Lightweight tilt. Both fighters are known for their exciting scraps, with Gaethje making himself especially famous for his knock 'em down, drag 'em out slobberknockers. Poirier, for his part, has also been involved in some classics as well.
This fight takes on even more gravity given the title implications - Dustin Poirier could make himself a very strong case for a title shot with a victory, while Gaethje is looking to rebound following a recent loss at the hands of Eddie Alvarez.
Dustin Poirier is 2-0-1 in his last three fights, with his bout against Alvarez being declared a no-contest.
Justin Gaethje, on the other hand, is 1-1 since entering the UFC, with a win over Michael Johnson and a loss against Eddie Alvarez. Justin's loss against Alvarez was the first of his career.
-
Let's take a look at the odds for this fight, courtesy of Bet365:
Source: Bet365
Time Stamp:
March 29th, 2018 9:25 am EST
Odds Subject to Change
Dustin Poirier, 8/11
Justin Gaethje, 11/10
Will Fight Go The Distance?
No, 2/7
Yes, 12/5
-
While there is a bit of a log jam in the Lightweight division right now due to the inactivity of champion Conor McGregor, the winner of this fight will position themselves very nicely for a title shot in the near-term future.
Who do you think will win?