Justin Bieber Gets The Edge in Celebrity UFC Fight
Published on June 10th, 2019 1:51 am EST
Written By:
Dave Manuel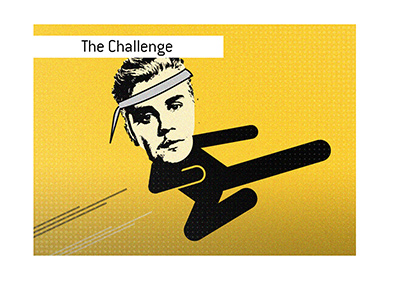 Earlier tonight, for reasons only known to himself, Justin Bieber challenged Tom Cruise to a fight in the UFC.
Is it part of a marketing plan for a new movie? Who knows.
Bieber reached out to UFC President Dana White to see if he would want to host the bout. While White still hasn't responded, one other person has - Conor McGregor. McGregor, through his promotional company McGregor Sports and Entertainment, has offered to host the fight. In addition, McGregor says that he wants to fight Mark Wahlberg on the same card.
-
Now, as ridiculous as Bieber vs Cruise would be, the question is - who would win? What would the odds be for the fight?
Las Vegas might disagree, but in our opinion, Justin Bieber would be the clear favorite to win. In fact, I'd install Bieber as about a -300 favorite (1.33).
Let's look at the facts here.
Justin Bieber is 25 years of age and is still in his physical prime. Tom Cruise, on the other hand, is on the back half of his 50s. Edge: Bieber. Big Edge.
Both men are in great shape, though Bieber is in his 20s, so he will likely be quicker and stronger. Edge: Bieber.
Justin Bieber was formerly friends with Floyd Mayweather, who is obviously one of the best boxers that has ever lived. Throughout their friendship, the two men trained together from time to time. While neither Bieber or Cruise is anything close to being a professional fighter, Bieber has almost certainly received more high level instruction. Edge: Bieber.
Both men would likely fight at Featherweight or even Bantamweight (with a weight cut), as both Bieber and Cruise are about 145-150 pounds. Edge: Neither.
-
I'd set the odds for this fight at about:
Justin Bieber,
-300
Tom Cruise,
+250
These odds mean that you would have to bet $300 on Bieber to win in order to have a chance of winning $100 in profit back, while a successful $100 bet on Tom Cruise would yield a total profit of $200.
Bieber would almost certainly be a big favorite to win with his 30+ year age advantage and former boxing training.
Let's hope, for the sake of the fans, that this fight actually ends up taking place.