Josh Johnson Has Been Signed 22 Different Times
Published on August 30th, 2022 7:26 pm EST
Written By:
Dave Manuel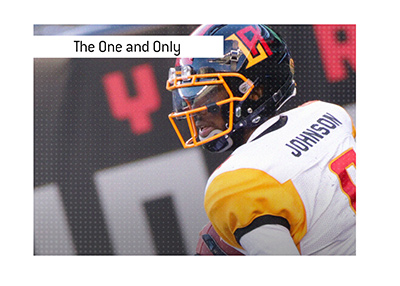 Josh Johnson.
The man. The myth. The legend.
Johnson, who is currently 36 years of age, was recently cut by the Denver Broncos.
The Denver Broncos were the
14th
NFL team that Johnson has played for over the course of his career.
Johnson has been signed 19 different times to NFL teams (some teams he has been a part of multiple times).
On top of that, Johnson has also played in the United Football League, XFL and AAF.
In total - Josh Johnson has joined a professional football team 22 times, while playing for a total of 17 unique teams.
-
The story of Josh Johnson's career:
Good enough to make a NFL roster or get added to a squad, but not quite good enough to stick.
Johnson, who played college football at San Diego, was drafted in the fifth round of the 2008 NFL Draft by the Tampa Bay Buccaneers.
Johnson was named the starter for a time in 2010, though he wasn't good enough to stick in that role.
In 2012, Johnson signed a two-year deal with the 49ers, and would begin the process of bouncing from team to team.
Johnson's best year as a professional would actually come in the XFL, when he was the league's passing leader in 2020.
Over the course of his NFL career, Johnson would throw 13 touchdowns on 2,270 passing yards, as well as 1 rushing touchdown.
Johnson currently has a passer rating of 70.7.
-
Don't feel too bad for Josh Johnson, as he has managed to collect career earnings of just under $8 million through his 13 seasons in the NFL.
Will Johnson sign on with yet another team?