Jeopardy! Greatest of All Time Will Air in January
Published on November 20th, 2019 2:13 am EST
Written By:
Dave Manuel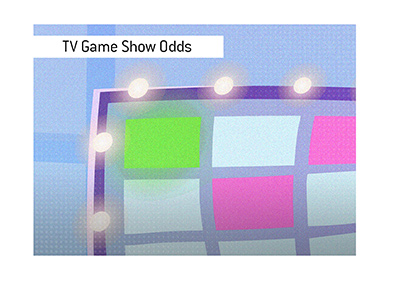 On January 7th, 2020, Jeopardy! will begin airing its "Greatest of all Time" tournament which will feature the three best players in the history of the show - Ken Jennings, Brad Rutter and James Holzhauer.
The challenge, which will take place in primetime, will run over the course of a number of nights. The length of the challenge is variable, as the contest will end as soon as one player wins three matches. So, if there is one particularly dominant player, the series could end in three nights, or go as long as seven nights.
The winner of the challenge will take home $1 million. The challenge will be taped in December.
-
When the betting for this challenge first opened, the odds looked like this:
Holzhauer, +110
Jennings, +115
Rutter, +280
Recency bias had oddsmakers forgetting about Rutter, who appeared on the show mainly in the early 2000s. Unlike Jennings and Holzhauer, Rutter participated in the days when champions were limited to 5 appearances on the show. Rutter is the top earner in the history of the show, and many bettors thought that he was being slept on.
After a few days of betting, the odds changed to look like this:
Rutter, +140
Holzhauer, +140
Jennings, +180
Jennings has the longest winning streak in the history of the show, Rutter has won the most money and Holzhauer was arguably the most dominant player.
Holzhauer seemingly has the advantage when it comes to buzzer speed, so you can expect that Rutter and Jennings will be practicing to get as fast as possible.
Holzhauer is also the youngest of the three players, so his reflexes will be the quickest. Holzhauer is also known for his ultra-aggressive betting, and it will be interesting to see if Jennings and Rutter follow suit.
-
This should be a fascinating challenge. Most people think that Holzhauer will win, though Rutter is the big question mark, as most people have forgotten just how dominant he was on the show.