Jacksonville Jaguars' Season of Promise Quickly Fading
Published on October 27th, 2018 10:44 am EST
Written By:
Dave Manuel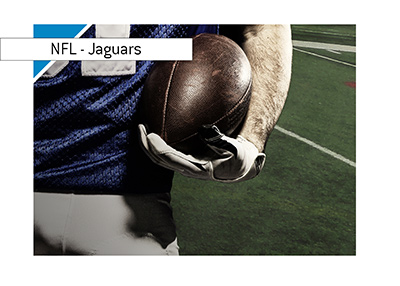 In last year's AFC Championship, the New England Patriots came from behind to very narrowly defeat the Jacksonville Jaguars, 24-20.
The Jaguars, after years of futility, finally seemed to have arrived, led by a strong defence and Leonard Fournette, one of the league's most promising young running backs.
Heading into this season, the Jaguars were considered to be in the upper echelon of teams and their odds to win the Super Bowl reflected that, as they were around 10/1 to win the Super Bowl at most sports books, which put them in the same region as the likes of the Philadelphia Eagles and New Orleans Saints. A top defence, Leonard Fournette and a promising young crop of wide receivers would likely give the Jaguars another good chance to make it to the Super Bowl - or so it was thought.
The wheels fell off of the Jacksonville Jaguars early in the season, and they are now staring in the face of a 3-4 record, heading into their game against the Philadelphia Eagles. A 3-5 record wouldn't be hopeless, though they would certainly have some work to do to make the playoffs.
Thanks to some early misfortune and sloppy play, the Jaguars are now approximately 40/1 to win the Super Bowl, putting them well down the list of teams. At this point, the Jaguars seem like they will struggle to make the playoffs, let alone win the Super Bowl. Given the talent level of the elite teams (Chiefs, Rams, Patriots, Saints), there seems to be little chance of the Jaguars beating any of them in the playoffs.
-
Let's take a look at where it all went wrong for the Jags this year:
1) Leonard Fournette injury issues. The Jags drafted Fournette so that they could build their offence around him. Fournette has had hamstring issues so far this season and has only seen spotty amounts of play. This has spelled trouble for the Jags, which has led to their defence needing to be on the field more.
2) Bortles' woes. With Fournette out of the line-up, the Jaguars have been reliant on Bortles' arm to win games. To put it bluntly - Bortles has not held up his end of the bargain and has been inconsistent, at best.
3) The Jaguars' defence. With the offence not holding up their end of the bargain, the Jaguars' vaunted defence has had to be on the field quite a bit more, and the increased strain is showing on their results.
4. Off-the-field issues. A number of Jaguars' players were arrested in London following an incident in a club. This type of turmoil is obviously not going to help team cohesiveness.
-
The Jaguars' season isn't over yet, though they certainly need to get their act together if they want to live up to their preseason hype.