Phil Kessel Looks Set To Break Consecutive Games Played Record Next Season
Published on April 2nd, 2022 11:28 am EST
Written By:
Dave Manuel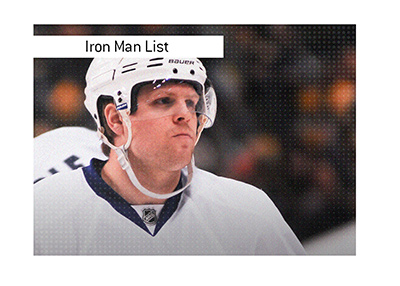 Phil Kessel, "Iron Man"?
That's right - Phil Kessel, who has taken all sorts of abuse over the years and has been the target of many jokes, looks likely to become the NHL's new "Iron Man" early next season.
Keith Yandle of the Philadelphia Flyers is the current "Iron Man" with a total of 989 consecutive games played. The Flyers announced that Yandle will be a healthy scratch tonight, which will end his streak.
Next up on the list? Phil Kessel, who currently has a streak of 968 consecutive games played.
Here is the top five as of this moment, including both active and retired players:
1. Keith Yandle, 989 games played
2. Phil Kessel, 968 games played
3. Doug Jarvis, 964 games played
4. Garry Unger, 914 games played
5. Patrick Marleau, 910 games played
-
Phil Kessel's streak started on November 3rd, 2009, and he has not missed a game since.
This means that through his stints with the Toronto Maple Leafs, Pittsburgh Penguins and Arizona Coyotes, Phil Kessel has never missed a game.
Kessel's streak is phenomenal given that he is a cancer survivor, and given how gruelling the life of a professional hockey player is. To not miss a single game over almost 13 years for any reason is really quite incredible, given the size and speed of the players participating.
Kessel's Iron Man streak is also humorous given the way that he has been treated by some fan bases over the years, who questioned his work ethic. Remember, Kessel was the guy who took pictures of the Stanley Cup filled with hot dogs, as a shoutout to the people who questioned his desire.
-
Kessel becoming the NHL's new "Iron Man" would be impressive and hilarious at the same time, and it looks very likely to happen early next year.