Highest Scoring Game Took Place at Super Bowl XXIX
Published on January 20th, 2020 12:01 am EST
Written By:
Dave Manuel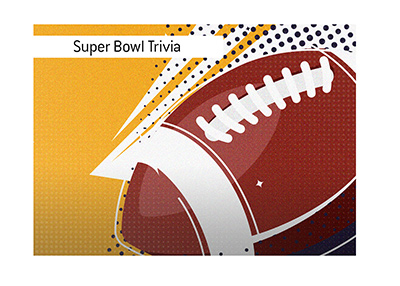 With Patrick Mahomes and the Kansas City Chiefs participating in this year's Super Bowl, there is always the potential for a shootout.
Sure, the San Francisco 49ers have one of the best defences in the league, though they also have a well-balanced and potent offence that can beat you on the ground or through the air.
As we've seen in the past, offensive stars love to shine in the Super Bowl, which can lead to some very high-scoring games.
For instance, the Philadelphia Eagles and New England Patriots put up 74 points at Super Bowl LII, as the Eagles won by a score of 41-33.
Or how about when the Tampa Bay Buccaneers defeated the Oakland Raiders by a score of 48-21 at Super Bowl XXXIX.
Or how about when the Dallas Cowboys annihilated the Buffalo Bills by a score of 52-17 at Super Bowl XXVII.
These games were all very high scoring affairs, though they don't hold the record for the highest scoring game in Super Bowl history.
-
The record for highest scoring Super Bowl game belongs to Super Bowl XXIX, where the San Francisco 49ers, led by Steve Young, defeated the San Diego Chargers by a score of 49-26.
The 49ers scored early and often in that contest, as they put up two touchdowns in each of the first three quarters.
The 49ers were the heavy favourites heading into that game, as Las Vegas had the line at 49ers -19. The Over/Under was smashed, as it was set at just 52 points.
Steve Young was absolutely sensational, as he threw for six touchdowns and ran for 49 years. Young was unstoppable and easily won the MVP award.
The 49ers showed that they meant business just a minute into the game, as Young found Jerry Rice for a 44 yard touchdown pass. After forcing a three-and-out, the 49ers scored almost immediately after Young found Ricky Watters for a 51 yard touchdown pass. Just like that, the 49ers were up 14-0 just three minutes into the game.
The Chargers scored a TD on their next drive, though that would be the closest that they would come for the rest of the day, as they just weren't able to find an answer for Steve Young and Jerry Rice. Jerry Rice would finish with a stat line of 3 TDs and 149 receiving yards.
-
While Patrick Mahomes and the balanced 49ers attack certainly can both put points up on the board, they'll have a great deal of work to do to beat the Super Bowl XXIX total, which finished at 75 points.