1990 Game Between New York Giants and San Francisco 49ers Continues To Lead The Way
Published on September 14th, 2022 3:21 pm EST
Written By:
Dave Manuel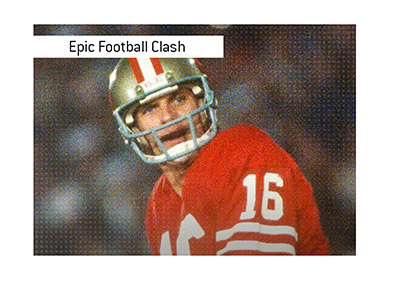 On Thanksgiving Day in 2021, the Las Vegas Raiders edged the Dallas Cowboys by a score of 36-33 in overtime.
A total of 38.531 million viewers tuned in for the game.
Many people assumed that this was the highest-rated regular season game in NFL history, but this was not the case.
-
One game turned in higher ratings than that 2021 clash between the Raiders and Cowboys, and that game took place more than 30 years ago.
-
On December 3rd, 1990, two great teams clashed at Candlestick Park in San Francisco, as the 11-1 49ers took on the 10-2 Giants.
This was to be an epic Monday Night Football clash between the two best teams in the NFL, and
41.474 million viewers>
tuned in for the contest.
The game featured a number of top players, including Joe Montana, Jerry Rice, Lawrence Taylor, Roger Craig and more.
-
In the end, the game turned into a defensive struggle, as the 49ers would win the game by a score of 7-3.
The NFL, which was likely hoping to showcase Joe Montana, Jerry Rice and others, were likely a little disappointed by the result, as the two teams combined for less than 300 total yards.
The lone touchdown in the game came when Joe Montana and John Taylor connected for a 23-yard pass in the second quarter.
Other than that, the game was a slog, with neither offense doing much.
-
Will the NFL eventually break the record held by the Giants and 49ers?
The formula would seem to involve two VERY good teams, likely with two great young quarterbacks, battling on Thanksgiving Day.