Game Remains Greatest High School Mismatch of All Time
Published on March 17th, 2023 3:03 pm EST
Written By:
Dave Manuel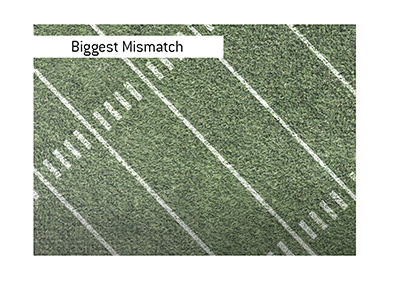 On November 16th, 1927, the highest scoring game in the history of high school football was played.
In that game, Haven High School beat Sylvia by a score of 256-0.
This game remains the highest scoring game in the history of high school football, as well as the biggest mismatch of all time.
-
A number of myths have sprung out of this game - myths that participants in the game would end up debunking.
One myth said that Sylvia was so inexperienced that they didn't even have uniforms - instead, they just showed up to the game in "work boots".
This, as confirmed by multiple participants in the game, wasn't true.
Another myth? That the players from Sylvia simply "laid down" and let Haven score at will.
This also wasn't true. While the players from Sylvia were clearly outmatched, they were reportedly still trying their best until the very end of the game.
-
Over the course of the game, Haven scored a total of 38 touchdowns, while kicking 28 extra points.
The fact of the matter is that Haven's team was very, very good.
The closest game that Haven played that season saw them win by a score of 27-0.
The fact of the matter was that their team was exceptionally talented, and they were destroying everyone that they played.
-
In most cases, the back-up players would come in, and the score wouldn't have been run up as much.
Haven, however, had a small team of less than two dozen players, so they really couldn't substitute anybody into the game.
This resulted in their starters playing for the entire game, and their starters couldn't be stopped.
-
In the end, despite all of the myths and rumors that were associated with the game, Haven just had vastly superior athletes that couldn't be stopped.