Savvy Purchase Helped Dallas Cowboys To Secure Their Expansion Team
Published on June 20th, 2022 4:05 pm EST
Written By:
Dave Manuel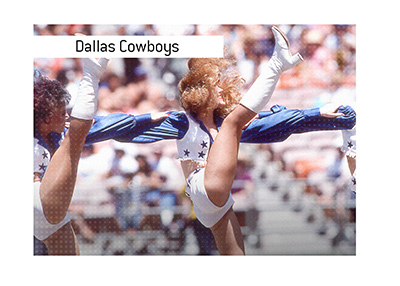 It's hard to believe but the Dallas Cowboys were very nearly denied an expansion franchie in 1960.
How was the NFL's most valuable franchise nearly denied entry into the league, and how did they end up getting their team?
The story is both interesting and hilarious.
-
Let's start the story with the Dallas Texans, who folded in 1952 after just one year in the league.
After the Texans folded, the Washington Redskins had a monopoly on the South, as they were the southernmost team (believe it or not) in the 12-team league.
The Washington Redskins were owned by George Preston Marshall.
In 1958, a man by the name of Clint Murchison Jr. wanted to buy the Redskins and move them to Dallas.
Murchison Jr. and Marshall had a deal in place, but Marshall requested a change in terms at the last moment. The deal fell apart, and Dallas was still without a team.
Marshall was one to hold grudges. When Dallas was mentioned as a potential expansion team for the 1960 season, Marshall said no way. At the time, any owner had the power to veto an expansion franchise, as unanimous approval was needed.
Dallas looked like they would be out of luck.
-
Not so fast.
Marshall, who was not well-liked, fell out of favor with the Redskins' band leader, Barnee Breeskin.
Breeskin had written the music to "Hail to the Redskins", and Marshall's wife had written the lyrics.
Breeskin, however, owned the rights to the song and wanted to exact some revenge on George Preston Marshall.
Breeskin approached Clint Murchison Jr's attorney and said - why don't you buy the song from me?
A deal was struck, as Murchison Jr. purchased the rights to the song for $2,500.
-
Prior to the expansion vote in 1959, George Preston Marshall remained adamant that he didn't want Dallas to receive an expansion team.
Before the vote, Murchison Jr. approached Marshall and said - if you vote against Dallas getting an expansion franchise, you can never play "Hail to the Redskins" at a Washington Redskins game ever again.
I'll sell you the rights to the song, Murchison Jr. said to Marshall, in exchange for you switching your "no" vote to a "yes" (Marshall was the lone dissenting vote against Dallas).
Marshall would buy the rights to the song and keep his word, as he would vote in favor of Dallas receiving an expansion franchise.
-
The Washington/Dallas rivalry was immediately born.