The Green Bay Packers Entered The NFL For $50 in 1922
Published on December 20th, 2022 3:06 pm EST
Written By:
Dave Manuel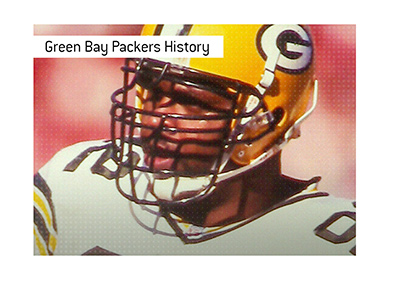 People talk about the savvy move that Jerry Jones pulled off by buying the Dallas Cowboys in 1989 for the low, low price of just $140 million.
The cheapest NFL franchise, however, was the Green Bay Packers, who spent just $50 to enter the league.
-
The founding and early days of the Green Bay Packers is a bit confusing, as the team switched leagues multiple times and had to re-apply to the NFL after getting kicked out.
The Packers were founded in 1919 by Curly Lambeau and George Whitney Calhoun. After two successful years in 1919 and 1920, the Packers were sold to the Clair brothers and entered the American Professional Football Assocation in 1921.
There was drama, however, as the Packers were found to be using college players in a post-season exhibition game, and the franchise was revoked.
The Packers were allowed back into the NFL, though only if they paid a $50 "league entry fee" (or expansion fee, if you will).
The $50 fee was paid, and the Packers would remain in the NFL with no further issues.
-
The Green Bay Packers are currently valued at around $4.25 billion, which puts them about in the middle of the pack in terms of franchise values.
A little over 100 years ago, the Packers were forced to pay a $50 entry fee to enter the NFL.
This $50 fee works out to about $830 in today's dollars.
There have been some incredible deals done to buy NFL teams, but the Packers paying $830 for their ticket into the NFL will never be beaten in terms of value.