GSW Currently 4/9 To Win Title
Published on May 31st, 2016 3:05 am EST
Despite a slight hiccup against the Oklahoma City Thunder, the Golden State Warriors fulfilled their side of the deal earlier tonight to put themselves into the finals for a second straight year.
The Warriors, fresh off of a record-breaking 73-9 regular season, will be taking on the Cleveland Cavaliers for the second straight year. In last year's NBA Finals, an injury-depleted Cavs squad lost in 7 games to the Warriors. This season, the Cavs are healthy and well-rested and will likely give the Warriors everything that they can handle.
-
As of this moment, the Warriors are the current favourites to win the title. Here are the current betting odds:
Golden State Warriors, 4/9
Cleveland Cavaliers, 7/4
-
When considering a wager on the finals, one would be smart to consider the amount of basketball that the Warriors have played over the past two seasons. In addition, the Warriors played the entirety of the 2016 NBA regular season at a breakneck speed in order to set the new regular season wins record.
The Cavaliers, on the other hand, had two very fast playoff series and were able to rest their biggest names frequently over the course of the regular season. In short, the Cavaliers are well rested and healthy, while the Warriors are likely running on fumes.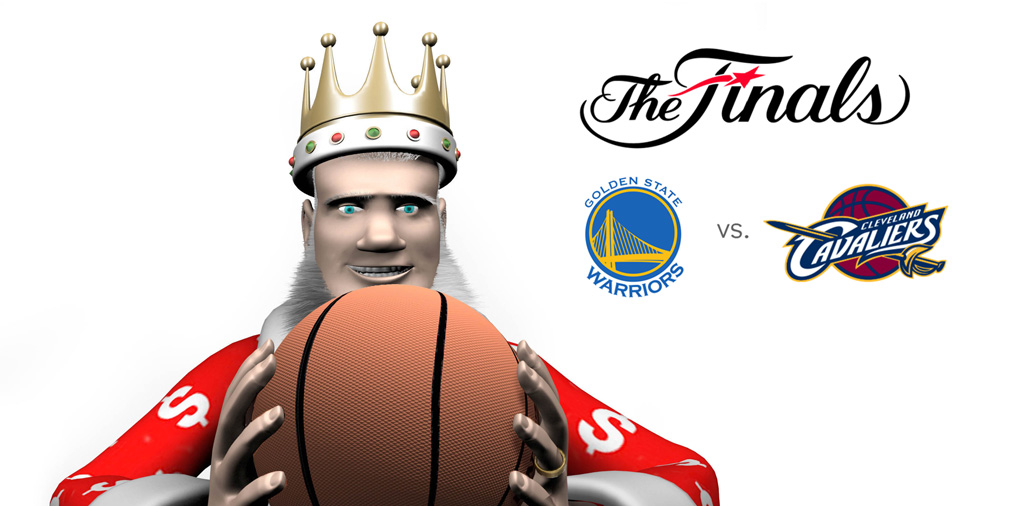 Will the Warriors be able to close out the greatest season in NBA history with a win over the Cavaliers, or will LeBron James win his third NBA title?