Golden State Warriors Dynasty Comes To a Crashing Halt
Published on November 3rd, 2019 12:44 pm EST
Written By:
Dave Manuel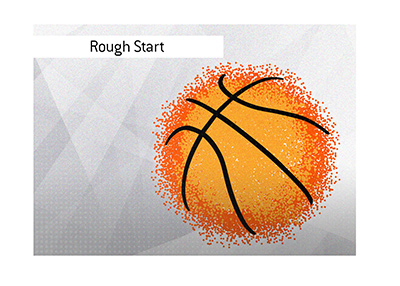 After years of unprecedented domination, the Golden State Warriors are suddenly normal once again.
In fact, the Warriors are so bad this season that they may end up being a lottery time, which is an unbelievable turn of events, given that just last season they were still one of the most dominant teams in the history of the league.
The Warriors have gotten off to a 1-5 start this season, and their odds to win the NBA title in 2020 have plummeted.
According to the Westgate sportsbook, the Warriors are now listed at 100-1 to win the NBA title in June. Compare this to previous years when the Warriors would be better than even money to win the title before the start of the season.
-
A number of things have conspired to knock the Warriors off of their lofty pedestal.
To start, Kevin Durant left the team in free agency and is now making his home in Brooklyn. Durant is one of the league's top 3 best players and this was obviously a big blow to the club.
On top of that, Klay Thompson is out for the season with a blown ACL.
To make matters even worse, Steph Curry, who is still with the team, broke his hand and is likely out for a couple of months.
All of these injuries and defections have left the Warriors looking very normal - this is bad timing for the team too, as they just moved into their new arena.
The competition in the Western Conference is much tougher this season as well, as the Clippers added Paul George AND Kawhi Leonard, while the Lakers added Anthony Davis.
The result? The Warriors are now looking very average, and Steve Kerr is finding that it is much harder to coach when you don't have 5-6 All-Stars on your team.
-
To be honest, the Warriors at 100/1 is probably a sucker's bet - with Curry likely out for a few months, the Warriors will soon find themselves hopelessly out of the playoff race, especially in the hotly contested Western Conference.
This was an unbelievably quick fall from grace - the era of Warriors' domination is over just like that, which is a reminder of how quickly things can change in the NBA.