GSP and Bisping Now a Coin Flip
Published on November 3rd, 2017 5:47 am EST
Written By:
Dave Manuel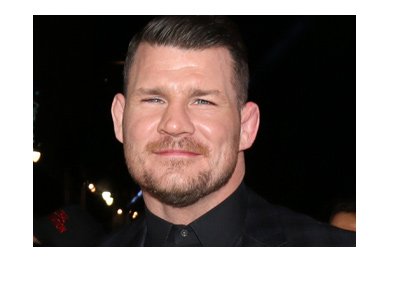 The odds for the Georges St. Pierre vs Michael Bisping fight continue to narrow heading into UFC 217 on Saturday night.
When the odds for GSP vs Bisping were first released, GSP was a -125 favourite. Over the following couple of months, St. Pierre's odds to win widened to as much as -155.
Over the past few weeks, however, the odds have moved considerably in Bisping's direction. Bisping is very popular in the United Kingdom, which means that he has likely had a large amount of money bet on him, which has resulted in the line shifting in his favour. This is a phenomenon that we have regularly seen with Conor McGregor, who has seen his odds to win shift considerably thanks to the large amount of money that is bet on him ahead of fights.
As of this moment, both St. Pierre and Bisping are -110 to win.
-
With Michael Bisping vs Georges St. Pierre, however, there might be other factors at work.
One factor - Michael Bisping is considerably bigger than St. Pierre, and this has become readily apparent in the lead-up to their fight. St. Pierre is used to being the bigger fighter, and it will be interesting to see how he copes with Bisping, who has previously fought at Light Heavyweight.
Another factor - creeping concerns about St. Pierre's inactivity. After all, he has been out of action for nearly 4 years and is now in his mid 30s, while Michael Bisping has remained active. Combine this with St. Pierre's bigger frame, and many are now worrying that St. Pierre may be significantly slower than the last time that we saw him in the Octagon. Against a volume striker like Michael Bisping, this could pose a big problem.
-
It's fairly rare when you get a title fight where the two fighters are a coin flip to win. Instead, in many cases, there is a dominant champion going against a challenger that is usually overmatched.
In this case, St. Pierre and Bisping have identical odds of winning. Here is a quick breakdown of how each man could win this fight:
Georges St. Pierre Wins
In order to win, St. Pierre will need to stick his jab on Bisping and take the fight to the ground when he gets the chance. St. Pierre has a massive advantage over Bisping on the ground, so Bisping will be doing his best to keep the fight standing.
If St. Pierre can't get Bisping to the round, I think he'll fade into the championship rounds and get picked apart by Bisping on the feet.
Michael Bisping Wins
The formula for Bisping is simple - keep the fight standing and attempt to drag things into the championship rounds. He almost certainly has superior cardio compared to St. Pierre (especially given St. Pierre's layoff), and St. Pierre will need to inflict damage early if he wants a chance to win.
-
The biggest "X-factor" in this fight will be St. Pierre's ring rust, which is why I believe that the line is moving in Bisping's favour.
After all, the UFC is the highest level of mixed martial arts in the world, and taking off four years is going to be detrimental to any fighter. Instead of a warm-up fight, GSP will be directly going to a title shot, and I can't help but think that this may lead to a long night for the former Welterweight champion.