Where To Bet on The French Open?
The French Open, which was first played in 1891, is the second of four Grand Slam tennis events that take place each and every year.
The tennis, which takes place at the Stade Roland Garros in Paris, France, is unique in that it is the only Grand Slam event that is played on clay. The French Open is a very physically demanding tournament, as clay slows the pace of the games down, which can result in some very long matches.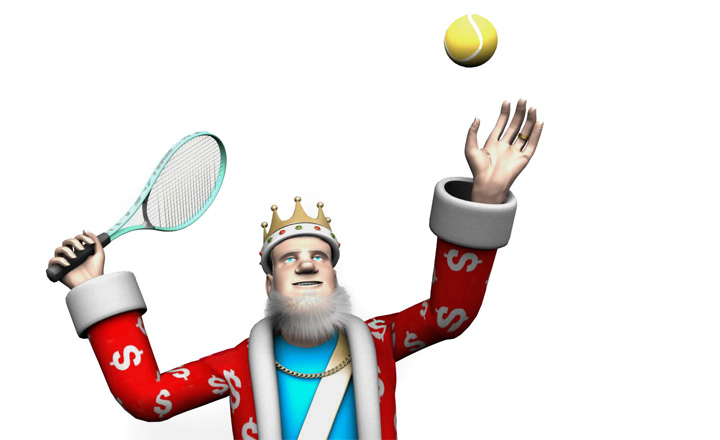 Clay is a unique surface to play on, and advantages that may present themselves on grass or hard courts (such as a hard serve) don't translate to the clay courts of Roland Garros. This means that players such as Rafael Nadal, who may not be as strong on grass, excel on the clay courts of the French Open. You can clearly see this in Nadal's results, as he has been absolutely dominant over the years at the French Open.
This year's French Open will be missing the best female player in the world, as Serena Williams is currently pregnant and out of action for the foreseeable future. This means that the women's draw is completely wide open this year.
Rafael Nadal, who is a clay court specialist, will be the favourite to win on the men's side of the draw this year.
The women's side of the draw is much more open, with Simona Halep, Serena Williams and Garbine Muguruza all near the top of the list.
Here are the top men's and women's odds to win the 2019 French Open, courtesy of Bet365:
Source: Bet365
Time Stamp:
April 29th, 2019 12:29 am EST
Odds Subject to Change
Rafael Nadal, 2.20
Novak Djokovic, 3.00
Dominic Thiem, 5.50
Alexander Zverev, 15.00
Roger Federer, 21.00
Simona Halep, 6.00
Serena Williams, 9.00
Garbine Muguruza, 10.00
Sloane Stephens, 11.00
Elina Svitolina, 11.00