Major League Baseball, Fox Bet Ink Deal
Published on October 18th, 2019 3:52 pm EST
Written By:
Dave Manuel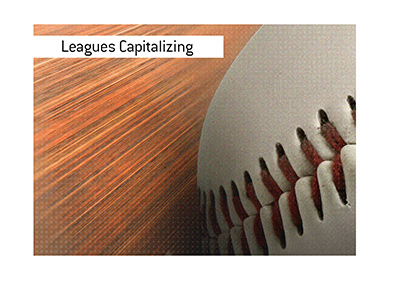 Earlier this week, Fox Bet (a newly formed company that will serve the US betting market) and Major League Baseball signed a deal.
Per the terms of the deal, Fox Bet will become an authorized gaming operator of Major League Baseball and will receive official league data. Also, Fox Bet will be able to use Major League Baseball's trademarks and logos.
Major League Baseball has been rapidly inking gaming deals and now has deals with four companies:
-DraftKings
-FanDuel
-MGM
-Fox Bet
-
The four major North American sports leagues have been rapidly capitalizing on the quickly changing sports betting laws in the United States. This all stems from last year's Supreme Court decision that allowed states to introduce their own sports betting rules and regulations, repealing a federal ban on sports betting.
This resulted in a very quick shift into the world of sports betting by the major North American leagues, as there is a tremendous amount of money to be made from sports betting. In addition to the direct revenues, these sports leagues benefit from a greatly increased viewership due to the ability to bet on games.
-
In May of 2019, Fox Sports and The Stars Group (parent company of Pokerstars) announced a joint venture called Fox Bet.
This joint venture involved combining the branding of Fox Sports and the sports betting platform of The Stars Group, with a real money platform being offered in states where sports betting is legal, and a free-to-play platform being offered in all of the other states.
As part of the deal, Fox Corporation acquired a 4.99% stake in The Stars Group for $236 million, plus they also gained the option to acquire a 50% stake in The Stars Group's US operations within the next decade.