Xabi Alonso Signs Contract Extension With Real Madrid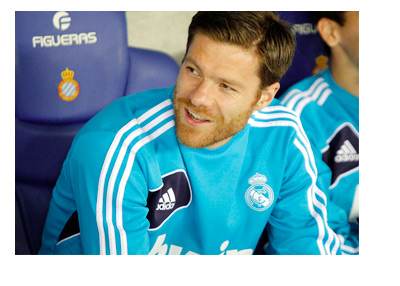 According to the Spanish sports newspaper Marca, the 32 year old Real Madrid midfielder, Xabi Alonso, has, after much speculation, extended his contract with the club for additional 2 years. Alonso is set to stay at the Bernabeu until the end of 2016, with an option to extend for additional twelve months. The contract is reportedly worth six million euros per year.
Xabi Alonso has recently been linked with a move to one of the other big Euro clubs, such as Juventus, PSG, Chelsea, Man City, Man United and Liverpool. The Real Madrid coach, Carlo Ancelotti, has, for some time, been urging both the club and the player to agree on terms so the Spain international could stay. When asked by the reporters last month what his Christmas wish was, Ancelotti replied 'Alonso's contract extension'.
During the last few games, fans at Santiago Bernabeu often cheered 'Alonso Stay'.
Xabi Alonso is clearly still the man in charge of Real Madrid's midfield.
Source:
Marca