UEFA EURO 2016 France - Group Seeds and Schedule Announced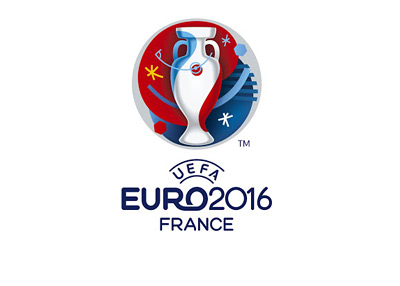 The nine top seeded nations for the UEFA Euro 2016 Qualifiers have been announced. They are Spain, Germany, Netherlands, Italy, England, Portugal, Greece, Russia and Bosnia and Herzegovina.
The nine teams will be divided into nine groups and joined by teams from pots 2 through 6. In total, there will be eight groups of six teams and one group of five. The total of 24 teams (host nation + 23 that qualify) will attend the final tournament in France.
The official qualifications group draw will be held in Nice on February 23d, 2014.
UEFA recently announced, that the host nation, France, will be added to the group of five teams, but there will be no points awarded for matches played against them. France, as the hosts, will automatically qualify for the tournament.
Up to this point, UEFA EURO final tournaments featured 16 teams. This is the first time that 24 teams will participate.
For television rights reasons, England, Germany, Italy, Spain and Netherlands must be in six-team groups.
For political reasons, Azerbaijan can not be in the same group as Armenia and Spain can not be in the same group as Gibraltar.
The European Qualifiers will run from September 2014 to October 2015.
Below you can find the Pots and the matchday calendar as they appear on the UEFA.com website:
Pot 1
: Spain (holders), Germany, Netherlands, Italy, England, Portugal, Greece, Russia, Bosnia and Herzegovina
Pot 2
: Ukraine, Croatia, Sweden, Denmark, Switzerland, Belgium, Czech Republic, Hungary, Republic of Ireland
Pot 3
: Serbia, Turkey, Slovenia, Israel, Norway, Slovakia, Romania, Austria, Poland
Pot 4
: Montenegro, Armenia, Scotland, Finland, Latvia, Wales, Bulgaria, Estonia, Belarus
Pot 5
: Iceland, Northern Ireland, Albania, Lithuania, Moldova, Former Yugoslav Republic of Macedonia, Azerbaijan, Georgia, Cyprus
Pot 6
: Luxembourg, Kazakhstan, Liechtenstein, Faroe Islands, Malta, Andorra, San Marino, Gibraltar
Qualifications
Calendar
Matchday 1: 7-9 September 2014
Matchday 2: 9-11 October 2014
Matchday 3: 12-14 October 2014
Matchday 4: 14-16 November 2014
Matchday 5: 27-29 March 2015
Matchday 6: 12-14 June 2015
Matchday 7: 3-5 September 2015
Matchday 8: 6-8 September 2015
Matchday 9: 8-10 October 2015
Matchday 10: 11-13 October 2015
Play-off first leg: 12-14 November 2015
Play-off second leg: 15-17 November 2015
Final tournament draw: 12 December 2015
Final tournament (France): 10 June-10 July 2016
The group winners and the runners up will automatically qualify for EURO 2016 finals, while the third place teams will continue their battles in the playoffs.