UEFA Champions League - Competition History and Past Winners
The UEFA Champions League, formerly known as the European Champion Clubs Cup, started in 1955 as a tournament for 16 most popular European football clubs. The competition was organized by the French sports magazine L'Equipe.
The first fixture was played in Lisbon between Sporting Clube de Portugal and FK Partizan from Belgrade. The score was 3-3.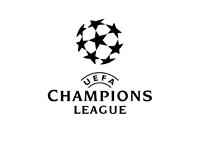 Real Madrid won the first 5 European Champion Clubs Cups and is the most successful team in this tournament up to date winning the competition ten times. AC Milan won the tournament seven times, Liverpool and Bayern Munich five while Ajax and Barcelona won four times each.
In 1992/93 season The European Champion Clubs Cup became UEFA Champions League and the tournament structure changed from a traditional knockout tournament to a league involving a group stage and the knockout rounds that followed.
Real Madrid has won the UEFA Champions League four times, while Milan and Barcelona have won it three times each.
Here is a list of all the past winners:
2013/14 Real Madrid
2012/13 Bayern
2011/12 Chelsea
2010/11 Barcelona
2009/10 Internazionale
2008/09 Barcelona
2007/08 Man. United
2006/07 Milan
2005/06 Barcelona
2004/05 Liverpool
2003/04 Porto
2002/03 Milan
2001/02 Real Madrid
2000/01 Bayern
1999/00 Real Madrid
1998/99 Man. United
1997/98 Real Madrid
1996/97 Dortmund
1995/96 Juventus
1994/95 Ajax
1993/94 Milan
1992/93 Marseille
1991/92 Barcelona
1990/91 Crvena zvezda
1989/90 Milan
1988/89 Milan
1987/88 PSV
1986/87 Porto
1985/86 Steaua
1984/85 Juventus
1983/84 Liverpool
1982/83 Hamburg
1981/82 Aston Villa
1980/81 Liverpool
1979/80 Nottm Forest
1978/79 Nottm Forest
1977/78 Liverpool
1976/77 Liverpool
1975/76 Bayern
1974/75 Bayern
1973/74 Bayern
1972/73 Ajax
1971/72 Ajax
1970/71 Ajax
1969/70 Feyenoord
1968/69 Milan
1967/68 Man. United
1966/67 Celtic
1965/66 Real Madrid
1964/65 Internazionale
1963/64 Internazionale
1962/63 Milan
1961/62 Benfica
1960/61 Benfica
1959/60 Real Madrid
1958/59 Real Madrid
1957/58 Real Madrid
1956/57 Real Madrid
1955/56 Real Madrid