UEFA Champions League Preview - Wednesday, April 2nd, 2014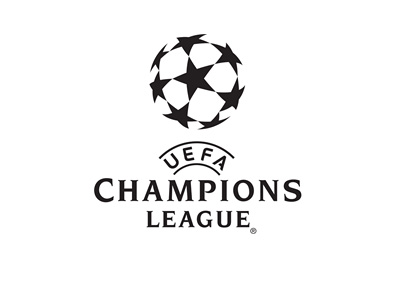 The Tuesday's matches were so good! Not sure about you, but I had to watch them standing up.
Now we are onto the next two UEFA Champions League quarter-finals first leg games, which are taking place on Wednesday, April 2nd, 2014.
PSG vs. Chelsea.
Paris Saint-Germain are a force these days and many are predicting that they will make the tournament final. Last season, at this stage, they were eliminated by Barcelona on away goals. This year, PSG are stronger and more experienced. With the Ligue 1 title already wrapped up, Zlatan Ibrahimovic and Co. will be focusing all of their attention on the Champions League. Considering the amount of funds that have been invested into this PSG squad, success in the UCL is what matters the most to the team's wealthy owners. To make sure their players are all synchronized for Wednesday, PSG played their first lineup, featuring both Ibrahimovic and Cavani, in their weekend 0-1 win vs. Nice.
After beating Arsenal 6-0 in the English Premier League last week, Chelsea stumbled and lost to Crystal Palace 1-0 on the weekend and more or less said goodbye to their domestic title hopes. Jose Mourinho will have to dig deep to try and find a way to amp his team up ahead of this giant clash at Parc des Princes. He will not have at his disposal his preferred striker, Samuel Eto'o, who is still out with a hamstring injury. Fernando Torres, who will probably be in the starting eleven, will have to perform at his best if Chelsea are to get a result here.
The odds for the upcoming match in Paris are:
PSG: 21/20
Draw: 12/5
Chelsea: 16/5
--
The second match on Wednesday is Real Madrid vs. Borussia Dortmund.
The two teams met last season in the semi-finals of the tournament, where Borussia came out on top, winning 4-3 on aggregate. The first game in Dortmund, which ended with the score of 4-1 was one of the year's most memorable games. Robert Lewandowski scored four in that one.
Real Madrid seem to be a much stronger side this season with Carlo Ancelotti as their manager. The team is fixated on winning their tenth UCL trophy this season, while in the same time they are in the running for the domestic league title and are in the final of Copa del Rey. Ronaldo and Co. were until recently on a 30+ game undefeated streak, but that ended at the hands of Barcelona on March 23rd. Real Madrid stumbled a few days later as well in a disappointing loss away to Sevilla. Most recently, on the weekend, Real took their anger out on Rayo Vallecano and beat them 5-0. Gareth Bale had two goals and two assists.
Borussia Dortmund seem like a new team this season. On Tuesday, they will, most probably, feature only five or so players from the lineup that played in the UCL finals last season. Dortmund are second in the Bundesliga standings and have won their last game vs. Stuttgart with the score of 3-2. Marco Reus scored all three goals for Borussia in an exciting comeback. The team's main player, Robert Lewandowski, will not feature on Tuesday due to a suspension.
The betting odds for this match are:
Real Madrid: 4/11
Draw: 19/4
Borussia: 15/2
--
Enjoy the games!