Juventus vs. Barcelona - 2014/15 Champions League Final - Game Preview and Betting Odds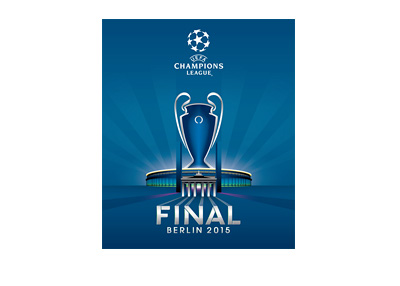 The two strongest teams in Europe this season, Barcelona FC and Juventus, are meeting in the UEFA Champions League final on Saturday June 6th, 2015 in Berlin.
Barca won the Spanish league and the Spanish cup already, while Juventus won the Italian league and the Italian cup. Both teams are chasing the treble.
There are many plots in this story. Messi is on fire and just about everyone is waiting to see what he is going to do next on the pitch. Suarez meets Evra (Chiellini is unfortunately out of this game due to injury). Morata could win his second UCL in two years. It's Xavi's last game. Probably Pirlo's last game too (off to MLS is the word).
Barcelona are the big favourites. They are dominant, playing beautifully. Their last competitive game, vs Athletic Bilbao in the Copa del Rey final, was the stuff of legend.
But Juventus are not Athletic Bilbao. They are among the strongest defensively and very much capable of scoring. Pogba, Tevez, Vidal etc. are some of the finest players in the world.
The odds for the upcoming match in Berlin are:
Juventus: 5/1
Draw: 16/5
Barcelona: 8/13
To lift the trophy:
Juventus: 12/5
Barcelona: 1/3
To score:
Lionel Messi: 10/11
Suarez: 8/5
Neymar: 8/5
Tevez: 9/4
Morata: 15/4
--
This could be a classic!
Here is what the matchball looks like...