Next Two Games for Chelsea - Liverpool and Man City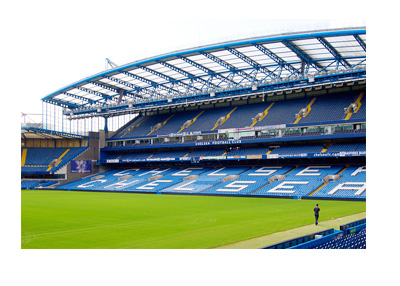 For Chelsea coming out of one of their biggest away wins at Swansea, a 2-4 defeat to Bradley and their exit from the FA Cup on the weekend was a humbling experience. Bradley are currently 49 places below Chelsea in English football rankings.
The 1-1 draw with Liverpool on January 20 in the first leg of the Capital One Cup semi-finals didn't help the Chelsea cause a lot. Jose Mourinho's boys will now host the Reds in the return 2nd leg match on 27 January and after the FA Cup debacle Portugal's Manager of the Century isn't exactly brimming with confidence.
Having rested Thibaut Courtois, Terry, Ivanovic, Matic and Diego Costa against Bradley bespoke of over-confidence and complacency - traits they are not likely to repeat against Liverpool on Tuesday. Chelsea went into the first leg with a defensive frame of mind and probably got the result they wanted. Mourinho cannot afford to experiment as he did with a well-organized and spirited Bradford. A high quality fare could be on the cards.
Manchester City on the other hand is another major exit from the FA Cup suffering humiliation at the hands of minnows Middleborough 0-2. But they will be well-rested and have a week to re-group from the debacle before they meet Chelsea the January 31 EPL face-off . Moreover they could get a shot in the arm if Yaya Toure and Wilfried Bony are back within the week from the African Nations Cup. This could happen if Ivory Coast lose to Cameroon on Wednesday and hence get eliminated from the tournament.
Meanwhile Chelsea would hardly have time to blink going into their Derby clash on 31 January, enjoying a rest-gap of only 3 days after a potentially exacting match with Liverpool. But the Blues will probably assemble the strongest side possible for the clash and could play on a shaky City psyche coming out of a FA Cup debacle and a recent 0-2 EPL defeat to Arsenal. Moreover a psychological advantage of a 5-point lead and playing a home game could give the Blues a decisive edge. For Man City, January's last match could be a defining moment for them and they have just no options but go all guns blazing.