2016 Summer Transfer Market - Ten Biggest Deals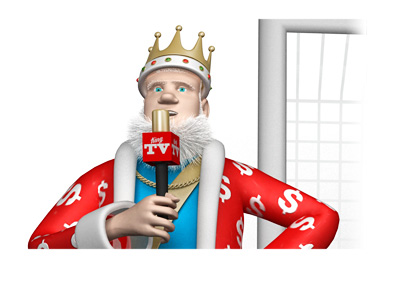 The final transfer market numbers are in.
A lot of money was spent this summer on football players. Transfer records have been broken. Paul Pogba became the world's most expensive player ever. The English Premier League demonstrated its financial dominance. And just before the deadline, to mark the transfer market complete in a way, the troubled Italian striker Mario Balotelli finally found a new home in Nice.
Here are the Top 10 transfers that took place this summer:
1. Paul Pogba - Juventus to Man Utd - €105m
2. Gonzalo Higuain - Napoli to Juventus - €90m
3. Hulk - Zenit S.P. to SIPG - €55.8m
4. John Stones - Everton to Man City - €55.6m
5. Leroy Sane - Schalke to Manchester City - €50m
6. Granit Xhaka - B. Mgladbach to Arsenal - €45m
7. Henrikh Mkhitaryan - Dortmund to Man Utd - €42m
8. Sadio Mane - Leicester to Liverpool - €41.2m
9. Shkodran Mustafi - Valencia CF to Arsenal - €41m
10. Joao Mario - Sporting to Inter - €40m
--
The record-breaking transfer of Paul Pogba to Manchester United was the highlight deal of the summer. It was followed closely by Zlatan Ibrahimovic's free transfer from Paris Saint-Germain to Man Utd.
The seven out of top ten transfers this summer involved an English Premier League club on the buying end of the transaction. The Premier League spent in excess of 1.42b on new players this transfer window, while the total its teams earned from player sales was €587m. This leaves a negative balance (net money spent) of €835m.
The next biggest net spender was the German Bundesliga, whose net spent was in the area of €86m. The Spanish La Liga had a net spend of €41m and the Italian Serie A €32m.
It is safe to say that the English Premier League dominated the transfer window.
--
A few notable player transfers that did not make it into the top 10:
Mats Hummels - Dortmund to Bayern - €35m
Miralem Pjanic - Roma to Juventus - €32m
Ilkay Gundogan - Borussia to Manchester City - €27m
Andre Gomes - Valencia to Barcelona - €35m
Alvaro Morata - Juventus to Real Madrid - €30m
David Luiz - PSG to Chelsea - €38.5m
Zlatan Ibrahimovic - PSG to Man Utd - Free transfer
Mario Balotelli - Liverpool to Nice - Loan
--
Now that the transfer market is closed, it is time to focus on the games ahead.
Could be a great season!