Biggest Net Spending Clubs in the 2014/15 Summer Transfer Market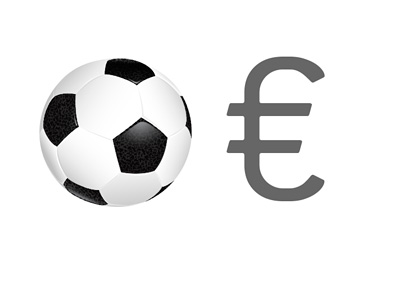 The 2014/15 summer transfer market is now closed. Below are this season's top 20 net spending clubs and a few others that did not make the list.
Please note that the loan amounts are not counted in the figures below.
1. Manchester United: €152m
2. Arsenal: €86m
3. Barcelona: €76m
4. Liverpool: €58m
5. Borussia Dortmund: €52m
6. PSG: €48m
7. Everton: €38m
8. AI-Arabi Sports Club: €37m
9. Manchester City: €32m
10. Atletico Madrid: €22m
11. West Ham United: €28m
12. Zenit St. Petersburg: €23m
13. AS Roma: €25m
14. Hull City: €23m
15. QPR: €22m
16. Dinamo Moscow: €19m
17. Udinese Calcio: €17m
18. Newcastle: €17m
19. Trabzonspor: €17m
20. Lazio: €16m
--
Galatasaray €14m
Juventus: €13m
Chelsea: €10m
Real Madrid: €9m
Inter Milan: €2m
Bayern Munich: €3m (surplus)
AC Milan: €16m (surplus)
--
Manchester United by far outspent all other clubs this summer. United's net total does not even include their biggest arrival, Radamel Falcao, who signed a one year loan deal from AS Monaco on the transfer deadline day.
Arsenal spent big this season for a change, while Barcelona FC had to, considering that they will not be able to sign any new players until the January 2016 transfer window, due to an upcoming FIFA transfer ban.
It is interesting that Juventus, Chelsea, Real Madrid and Bayern Munich have all managed to keep their books, more or less, in balance this transfer season. The clubs must be taking the UEFA Financial Fair Play rules a bit more seriously these days.
--
Source: Transfermarkt.com