Three Italian Clubs in 2014/15 UEFA Champions and Europa Leagues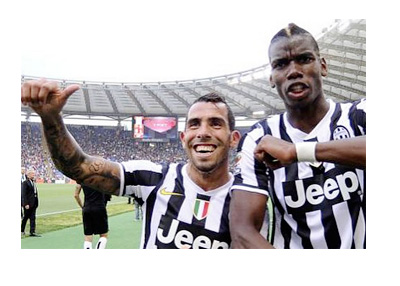 Juventus are in the UEFA Champions League semi-finals, while Napoli and Fiorentina have made it there in the Europa League. Very good news for Italian and European football.
After falling behind the Spanish La Liga, English Premier League and German Bundesliga in popularity and UEFA rankings, the Italian Serie A seems to be on the rise again.
Juventus are one of the strongest teams overall this year and will try and show that again vs. no other than the holding champions Real Madrid when the two square off in the Champions League semi-finals on May 5th and 13th, 2015.
Napoli most recently outplayed Germany's number two, Wolfsburg, 6-3 on aggregate and are the favourites to win the Europa League this season ahead of holders Sevilla.
Mario Gomez is in form for Fiorentina, who just edged out Dynamo Kyiv 3-1 over two legs.
Great to see Serie A teams representing this year. This means more spotlight on Italian football, higher UEFA rankings for the league and more UEFA money for Italian clubs.
Let's see how things play out.
Looking forward to the games!
--
This is the first time there were three Italian teams in the semi-finals since 2003.