This Week's Big Games - Jan 20-26th, 2014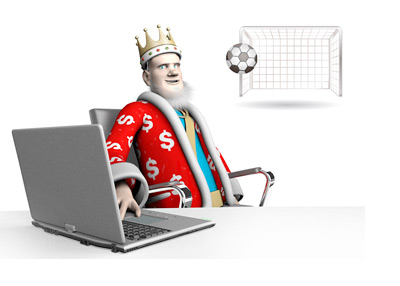 Here are some of the more interesting games coming to us between Monday, January 20th and Sunday, January 26th, 2014.
Nothing crazy is going on this week, but there are a few beauties. We start the new week off with Everton trying to climb up to 4th in the EPL.
Monday, January 20, 2014
West Brom vs. Everton - EPL
Tuesday, January 21, 2014
Espanyol vs. Real Madrid - Copa del Rey
AS Roma vs. Juventus - Coppa Italia
West Ham vs. Man City - Capital One Cup
Wednesday, January 22, 2014
Manchester United vs. Sunderland - Capital One Cup
Friday, January 24, 2014
Borussia Monchengladbach vs. Bayern Munich - Bundesliga
Sunday, January 26, 2014
AS Monaco vs. Marseille - Ligue 1
The big game, which we
previewed yesterday, is Roma vs. Juventus in Coppa Italia
. The two Capital One Cup games on Tuesday and Wednesday are semi-finals, while the Spanish Copa del Rey game is a quarter-final. Borussia Monchengladbach, who are third in the Bundesliga at the moment, will try to get something out of visiting Bayern. AS Monaco vs. Marseille is a classic.
Enjoy the games!