Thibaut Courtois Signs Five-Year Contract With Chelsea FC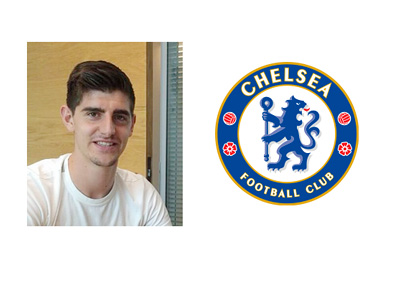 Thibaut Courtois, the twenty two year old Belgian international and one of the world's top goalkeepers, has signed a new five-year contract with Chelsea FC, which will see him earning a salary in the area of £100,000 per week.
Thibaut Courtois started his career at Genk, where he made his first appearance in 2009, at the age of 16.
In 2011 Courtois transferred to Chelsea for a rumored fee of £6m and was loaned to Atletico Madrid shortly after.
At Atletico, Courtois was the first choice goalkeeper and he played a big part in winning the Europa League, Copa del Rey and the Spanish La Liga with the club. Courtois also participated in the UEFA Champions League final last season, a game which Atletico lost in overtime to their city rivals, Real Madrid. In the semi-finals of the tournament, Courtois played and won against his parent club, Chelsea FC.
Thibaut Courtois has played 20 times for the Belgian national team and was the country's 'number one' at the 2014 FIFA World Cup.
Upon his return to Chelsea FC, in the summer of 2014, and with two years remaining on his contract, Courtois became the club's first choice goalkeeper, ahead of the club legend Petr Cech. It was only a matter of time when Tibo's contract extension would be signed.
Thibaut Courtois, at the age of 22, is already a football legend.
--
Petr Cech, who has 2 years remaining on his contract at Chelsea, will probably be looking for a new club come January.