English Premier League in Full Force Over the Holidays, La Liga Also On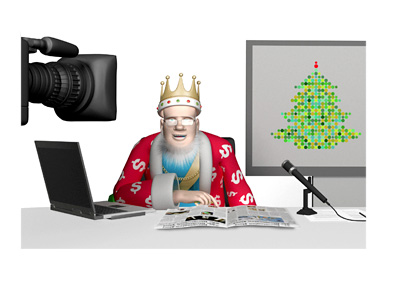 The holidays are here and as it usually is the case in the football world, the English Premier League heats up, while the rest of Europe takes a well deserved break.
This winter, the Spanish Football Federation has decided to play a round of games on Wednesday, December 30th, in order to free up some time before the Euro Cup, which starts on June 10th, 2016. This was done at the request of the national team manager Vicente del Bosque.
On Boxing Day (Saturday, Dec 26th), there is a full round of English Premier League matches. One that stands out is Liverpool vs. Leicester City. Will the surprise league leaders be able to continue their magical run against Jurgen Klopp's side who just lost away to Watford 3-0? Second place Arsenal will be visiting Southampton. Third place City play Sunderland.
The EPL fires up again on Monday, December 28th. Manchester United are hosting Chelsea on that day. On Tue, Dec 29th, Leicester City host Manchester City.
Spanish La Liga action returns on Wednesday, Dec 30th. Barcelona, fresh from winning the Club World Cup in Japan, are hosting Betis, while Real Madrid also play a home match vs. Real Sociedad. Atletico are visiting Rayo, who are looking to bounce back from a humiliating 10-2 loss to Gareth Bale and co.
--
Italian Serie A returns to action on January 6th, 2016.
French Ligue 1 starts again on January 8th.
German Bundesliga is back on January 22nd.
--
Enjoy the holidays everyone!