Atletico vs. Barcelona - Spanish Super Cup - August 21st, 2013 - Game Preview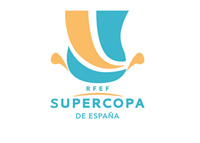 Atletico Madrid and Barcelona meet in the the first leg of the Spanish Super Cup (Supercopa de Espaņa) on Wednesday, August 21st, 2013 at the Vicente Calderon Stadium in Madrid.
The Supercopa de Espaņa is a two-legged tie between the winners of La Liga and Copa del Rey. Barcelona comfortably won the league last season, while Atletico Madrid defeated Real Madrid in the cup final. Barcelona have won the Super Cup 10 times so far and Atletico Madrid lifted the trophy once in 1985.
Barcelona have had an explosive start to the season by beating Levante 7-0 over the weekend. Atletico Madrid also had a solid start by beating Sevilla with the score of 1-3.
The odds for the upcoming match in Madrid are:
Atletico: 15/4
Draw: 3/1
Barcelona: 4/6
Barcelona are the big favourites. A $100 wager on Barcelona could return $66 in profit, while the same bet on Atletico could return $375 in profit.
All eyes in this game will be on David Villa, who made a much publicized transfer from Barcelona to Atletico this summer. Other players to watch, of course, are Lionel Messi and Neymar.
The two teams met twice last season and on both occasions, Barcelona won. The score in Barcelona was 4-1 and in Madrid 1-2.
Can Atletico Madrid pull off a big upset in the upcoming game on Wednesday, or will it be all Barca as the majority of people suspect?
The return leg will be played on August 28th at Camp Nou in Barcelona.
This should be a fun game!