The Heat is on for Third Place of the Serie A and a Ticket to Next Season's UEFA Champions League (Final Playoff Round)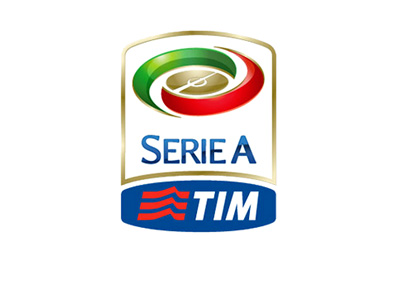 Following their good run on the back of Mohamed Salah's scoring form, Fiorentina were looking forward to inch up the table over Lazio's 43 with the latter hosting the Florentine club on March 9, Monday. Playing at home, Lazio always held a slight upper hand. But few expected them to drub Fiorentina 4-0. For some time it seemed that after Lucas Biglia's goal in the 6th minute for the hosts, the Florentine club would claw back. But a second goal in the 65th minute from Antonio Candreva and a brace from the ageing German great Miroslav Klose in the 75th and 85th minute ensured Lazio's progression to the 3rd place in the Serie A rankings with 46 points. Fiorentina, as a result of that loss are languishing at the 5th spot and have some serious catching up to do from the 42 points they have to their credit at present. Napoli botched a chance to move ahead of the 4th place they currently hold when they drew with a shaky Inter Milan 2-2. Napoli are tied at 46 points with Lazio but are a place below the Rome club by virtue of a poorer goal difference.
Fiorentina could possibly make up for what they lost when they host AC Milan on March 16. The Milan club are low on morale having drawn 2-2 with 15th placed Verona. Sampdoria is another club currently tied with Fiorentina at 42 points, but their next fixture with Roma will be among their toughest this season and chances of them adding points look remote. Napoli face a rejuvenated Verona in an away match at the Bentegodi stadium on March 15, but should fancy their chances against the North Italian club. Their place among the top four seems secure for some time. Lazio face a tough outing against Torino at the Olimpico di Torino on March 16. Even if they falter, Lazio should maintain a slot in the top four. Same applies to Napoli in event of a loss or draw against Verona.
But major slip-ups from these two in post-March, especially against minions and resurgent performances from the 7th, 8th and 9th placed teams like Genoa, Torino and Inter Milan who are virtually on identical points currently, could upset equations. Whatever said, the heat is on for third place of the Serie A and a ticket to next season's UEFA Champions League.
Serie Standings of Top 10 clubs after 26 matches
Juventus - 61
A S Roma - 50
Lazio - 46
Napoli - 46
Fiorentina - 42
Sampdoria - 42
Genoa - 37
Torino - -36
Inter Milan - 36
AC Milan - 35