Samsung Galaxy 11 - Awesome Football Marketing Campaign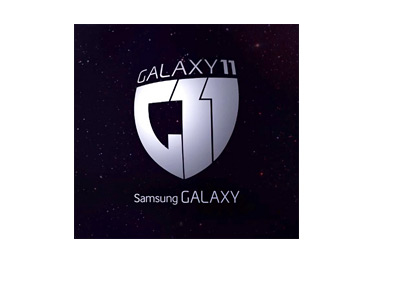 Samsung Electronics, the South Korean multinational, have started unleashing an epic football marketing campaign with the goal of promoting their best selling mobile phone line.
The elaborate marketing campaign is called Galaxy 11 and it is based around the idea that aliens have made contact and challenged mankind to a football match. The stakes are high. If we lose, aliens will destroy the earth.
The ad campaign was unrolled in the following order:
The mysterious hologram shows in Rio de Janeiro
.
The New York Times Square billboards are taken over
.
Mysterious circles show at Hackney Marshes in England
.
Mysterious Guys in black robes are in attendance at Stamford Bridge
.
Mysterious Guys in black robes at the Juventus Stadium
.
Mysterious Guys in black robes at the Allianz Arena
.
Franz Beckenbauer explains the bizarre happenings
.
According to the Galaxy 11 story, Franz Beckenbauer, the Bayern Munich legend, was chosen to put together a team of the world's best players to play for earth's survival. The opening chapter of the ongoing saga is titled 'Football will save the planet'. Over the coming weeks ads will be released featuring world's best players joining the team.
Here are some of them:
Lionel Messi is summoned to be the team's captain
.
Radamel Falcao joins the team
.
Cristiano Ronaldo joins the team
.
Other players that are featured on the Galaxy 11 website are Gotze, Rooney, Casillas, Oscar, El Shaarawy, Kerzhakov, Donovan, Chung-Yong, Moses and Wu Lei.
Samsung Electronics is setting the new benchmark in the world of sports advertising. You can follow Galaxy 11 developments at:
www.thegalaxy11.com
#WINNERTAKESEARTH
--
Update: Here is the latest video in the campaign called 'Training' which sums up everything that has happened up to date and takes the story further:
--
Update 2: The story continues in 'The Match - Part 1'
--
Update 3: 'The Match - Part 2 - Finale'