Queens Park Rangers vs. Manchester City - Game Odds - January 29th, 2013
There is an interesting matchup brewing in the English Premier League as the last place Queens Park Rangers (QPR) host the 2nd place Manchester City. The game is taking place at the Loftus Road Stadium in White City, London on January 29th, 2013 in the 24th round of the Barclay's Premier League.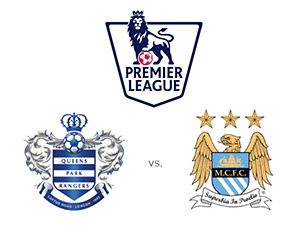 Rangers had a terrible start to the season winning their first game only on December 15th in the 17th round of the competition. They changed their manager and under Harry Redknapp things have slowly been getting better. This year in the league, QPR beat Chelsea 0-1 at Stamford Bridge on January 2nd, then they tied Tottenham at home 0-0 on January 12th. Two huge results against England's top teams. Most recently QPR tied West Ham 1-1 on January 19th in Upton Park.
In the 3rd round of the FA Cup QPR eliminated West Brom with a 0-0 tie at home and 0-1 victory at the Hawthorns. QPR have a little bit of momentum right now but the odds are heavily stacked against them in the matchup vs. powerful Manchester City.
QPR 13/2
Draw 16/5
Man City 4/9
This means that a $100 bet on Queens Park Rangers would yield a profit of $650 while the same bet on Manchester City would yield $44.
Manchester City are having a good season in the Premier League where they have won their last four matches. Most recently they beat Fulham at home 2-0 on Jan 19th and in the game before that they beat Arsenal 0-2 in London on January 13th. In the 3rd round of the FA Cup, Man City eliminated Watford winning at home 3-0 on January 5th.
Earlier in the season, much to everyone's surprise, Manchester City were eliminated by Aston Villa from the Capital One Cup and they ended their European season by coming in last place in their UEFA Champions League group behind Borussia, Real Madrid and Ajax.
Do the Queens Park Rangers have it in them to stand up to Manchester City like they did to Chelsea and Tottenham this month?
That would be something if they did.